Control star Jesse Faden is wearing jeans and a leather jacket at the start of the game. During the adventure, new outfits and clothing items can be unlocked for Remedy Entertainment's Shooter Heroine.
In addition to the starting clothing, 6 other types of clothing will be available which, although not granting any kind of bonus at the game level, will make Jesse much more fascinating. In our guide you will notice that some skins can be found by advancing in the game plot while others will be unlocked by completing the secondary missions.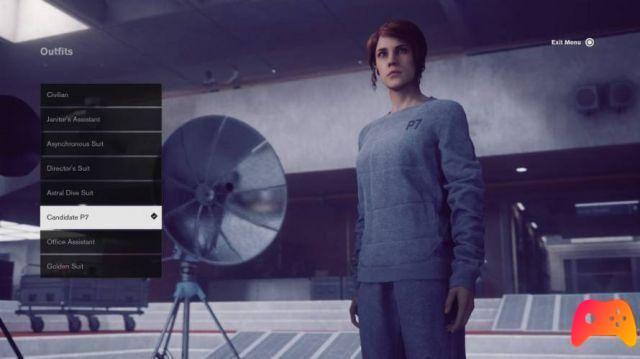 Initially, the Asynchronous Suit is worn by a mannequin placed behind bulletproof glass in a room of the Synchronicity Lab. By completing the secondary mission "Self-reflection" you will be taken back to the laboratory, in particular to the Mirror Testing where, once you defeat the boss EsseJ, you will be able to shatter the protective glass and Jesse will be able to dress up as his corrupt counterpart from the Hiss.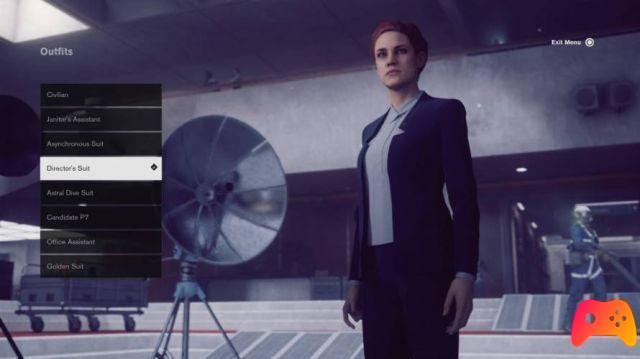 After meeting Dylan for the first time, Jasse will be sent to the Prime Candidate Program in the containment wing. Exploring rooms P6 and P7 you will get the Candidate P7 skin.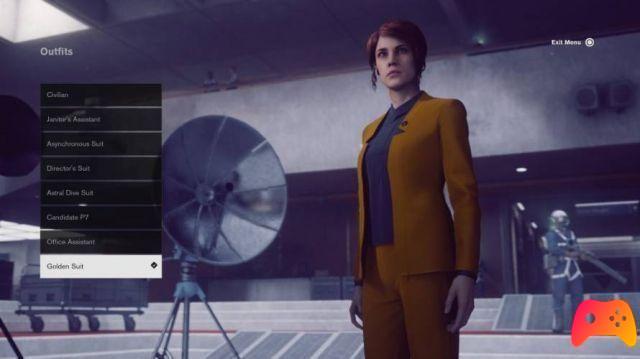 This skin will come unlocked once the game is completed and returned to The Oldest House.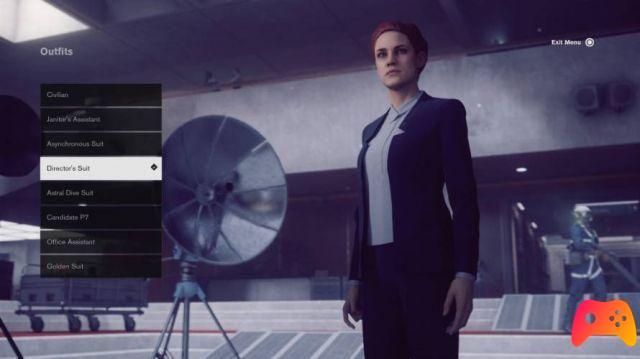 This suit also only unlocks after finishing Control's last mission and she is the only one who also changes Jesse's hairstyle.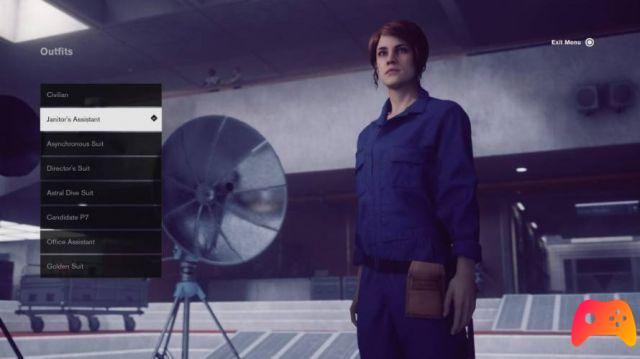 This skin will be given to you by the keeper of The Oldest House when, once you have completed all 5 side missions on the cork board, another one called "Take A Break" will appear. After this sixth mission, the Janitor's Assistant skin for Jesse will also be unlocked.
Our Control guide on how to unlock all of Jesse Faden's outfits concludes with the prestigious Golden Suit and, in order to use it, you must first find the room Luck and Probability where you will notice a blackboard next to a game table. Here you can spin the roulette wheel but first you will need to follow these steps:
Turn on all 4 desk lights
In the adjoining room there is a small plant that you will need to take and plant in the white pot next to the TV
Activate Newton's pendulum
Interact with the white cat by operating your paw
Take the golden fish at the entrance to the room and place it on the red carpet
Before starting the roulette, make sure you have placed all the chips on number 7
Now spin the wheel and don't stand on the red carpet
► Control is an Adventure-Action game developed by Remedy Entertainment and published by 505 Games for PC, PlayStation 4, Xbox One, PlayStation 5 and Xbox Series X, the video game was released on 27/08/2019
Control is a beautiful game that cannot be missing from your collection: we have decided to evaluate it with a 85%, if you are interested in learning more you can read the Control Review