Crawlyard is the first title from Pigeon Eye Games, a small team whose members have previously worked on
The title is first of all a deckbuilder, but it borrows gameplay elements from the roguelike genre, ready to test the intelligence and strength of those who face the title, between random dungeons and a cast of incredibly enigmatic characters; if the description should tickle you, a demo on Steam is available, as for other titles we are telling you about these days.

Il deck-building system by Crawlyard offers much more than simple offensive strategies: those who play, in fact, will also draw elements from the deck that will help to create "scenes", new stages of events in the villa; each room of it is created thanks to the draft, and those who play have the opportunity to add cards to help themselves in achieving their goal.
We will not be fighting, in fact, but we will have to send our mobs to face the darkness, providing them with support with powerful spells and attack cards; for more technical players, there is also the possibility of using "Deck Time", a feature that will almost stop time, giving us the opportunity to think about the optimal strategy to exploit the maximum power of our cards.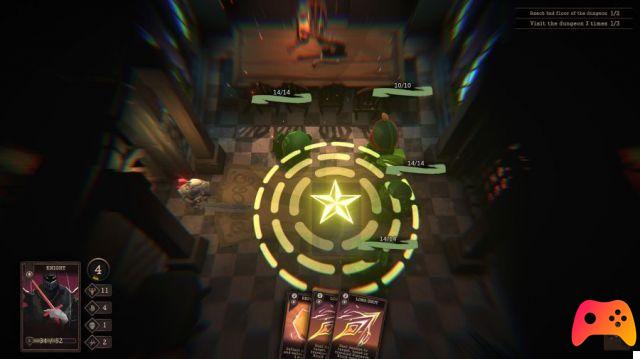 The narrative plot will see us dealing with a cast of characters out of the ordinary, pieces of a intertwining of stories, personalities and roles, from the Bartender who guides us, to the Puppeteer who offers us enhancements; it is our interaction with each of them that will determine the powers and characteristics they can (and can) use in advancing the mission.