Reached the Chapter 5 di Doraemon: Story of Seasons, Vera, NPC present at "Roots of the great Tree"Asks Nobita to get four ciuski. These four ciuski are necessary to advance in the main quest: the secret of the big tree, main quest which, if completed, also allows the achievement of the game's gold trophy.
The ciuski needed to advance in the game plot are:
The cat attracts everything;
The bracelet evokes spirits;
The pen fulfills wishes;
The TV of the future;
In this guide we focus on the ciuski: "The bracelet evokes spirits".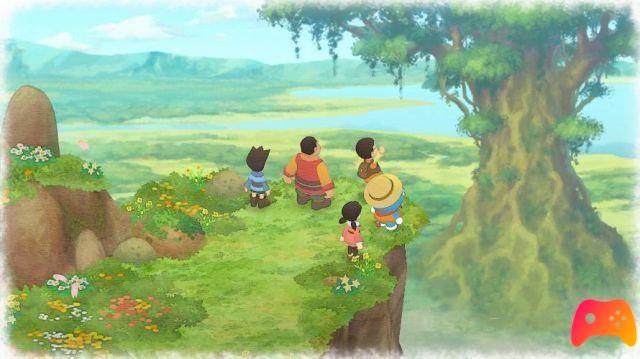 To get the bracelet, the player must perform particular actions and meet certain requirements.
During the first chapter, the player must increase the friendship with Harmon to two hearts. If this is done during the spring season, the player must reach "West Nature" after 15pm to start an intermission sequence. During the sequence Harmon asks the player to receive a shell.
The player must deliver the requested shell to Harmon. The shell must be delivered as a normal "gift", in this case by pressing the "triangle" button.
After increasing the with Harmon to three hearts, the player must reach "West Nature" to activate a new cutscene sequence. At this point Harmon invites Nobita to ask Ryam for information. Upon reaching the mayor, the players discover that Ryam does not want to hand over the bracelet.
The player must increase the with Harmon to four hearts. Once this is done, the player must reach "Natura Est" and approach the mayor's house before 15 pm, at this point a new intermission sequence starts and at the end of this, just talk to Doraemon to get the bracelet summoning spirits.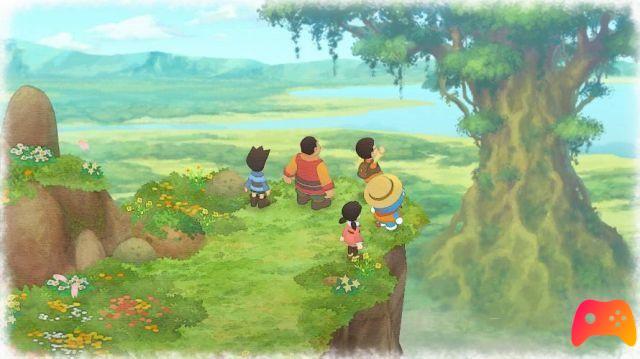 To complete the mission, the bracelet obtained must be given to the NPC "Vera".
Doraemon: Story of Seasons is available on Nintendo Switch, PlayStation 4, Xbox One e PC.
► Doraemon: Story of Seasons is an RPG-Simulation game developed and published by Bandai Namco for Nintendo Switch, the video game was released on 13/06/2019
Doraemon: Story of Seasons is a beautiful game that cannot be missing from your collection: we have decided to evaluate it with a 83%, if you are interested in learning more you can read the Doraemon: Story of Seasons review