Ready to land on the next gen with many exclusive news, the trophy list of FIFA 22. The football title of Electronic Arts offers 17 bronze, 17 silver, 3 gold and 1 platinum cups.
Let's see the trophy list together.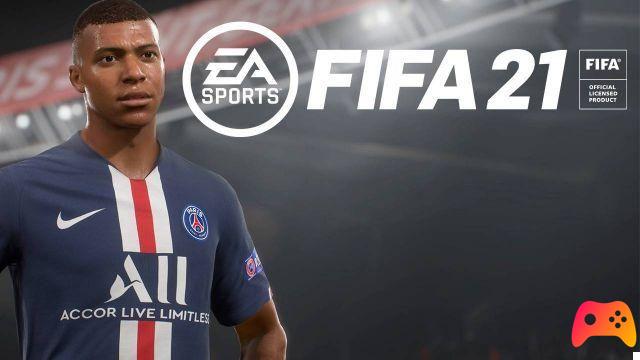 BRONZE TROPHIES
The dress makes the monk
Edit an object in the "Outfit" tab.
The way to success
Reach level 7 in a ONCE season.
Ace of inactive balls
Score a goal from a free kick.
Intuition and coldness
Win a penalty shootout challenge without missing a single one.
Training is everything
Complete all Skill Trials in the Main Menu.
Implacable
Score a goal on cross using Snap Player.
Get under it
Play a single game with the competitive configuration active.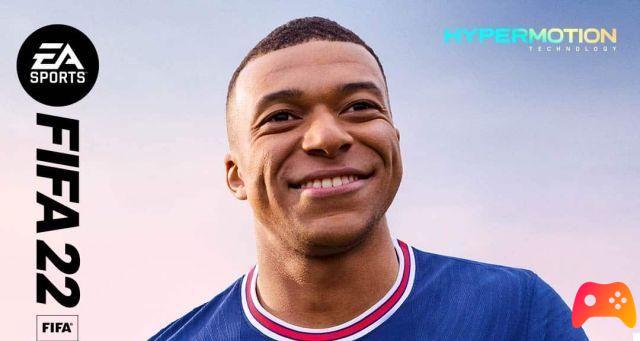 Special One
Complete 10 Squad Building Challenges in FIFA Ultimate Team.
Create your style
Create your own tactic in FIFA Ultimate Team.
I'm in charge here
Play a match using any special rules in FUT Friendlies.
Park the bus
Keep a clean sheet in 10 matches in Squad Battles FUT mode.
A great achievement
Earn enough FUT Champions Qualification Points to enter the FUT Champions Playoffs.
Tactical genius
Unlock all the features of a skill tree in Pro Clubs.
Total calcium
Change a player's role in Career mode.
European glory
Win the UEFA Champions League final.
Whoever wins stays
Play 5 head-to-head matches with a friend in Kick-Off Mode.
Passion
Play a match with the women's national teams.
SILVER TROPHIES
N ° 1 of Volta
Reach a TOT of 90 with your avatar in VOLTA FOOTBALL.
Team play
Win a ROSE VOLTA match with 3 friends.
Complete wardrobe
Unlock 50 different customization items.
Club icon
Cross the milestone of 200 appearances with one player in FIFA Ultimate Team.
Winning couple
Win an online Friendlies match in public co-op matchmaking in FIFA Ultimate Team.
Friends forever
Win 10 co-op matches with friends online in Squad Battles or Division Rivals FUT mode.
Winning mentality
Earn a streak in FUT Division Rivals.
Show what you're worth
Win 1 Division Rivals match with 4 different Field Trophies equipped in your FUT Stadium.
The best places
Assign a customization item to each Tribune slot in level 3 of the FUT Stadium.
Dream debut
Complete and win your first league match in Pro Club Seasons mode.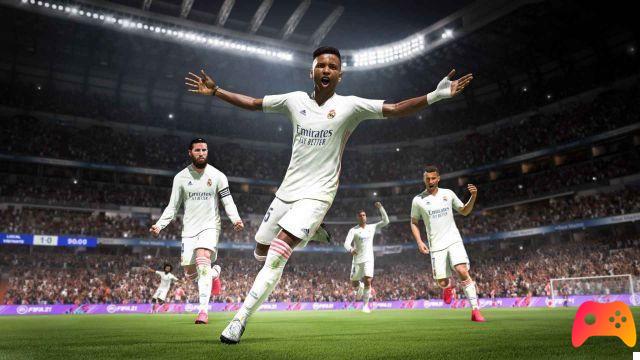 We make the rules
Play and finish a cup match with Special Rules in Pro Clubs.
Specialist
Unlock a specialty in Pro Clubs.
Simulated victory
Take to the field during a simulated match in Career mode and win.
First choice
Get the highest Technical Rating score with your current player.
Goal collector
Complete a total of 30 objectives by playing any type of match.
Debutants
Play a season with a new club created from scratch.
Maximum result
Reach level 25 in the Player Career.
GOLD TROPHIES
Shopping time
Purchase an item in the VOLTA shop.
Whoever lasts it wins
Reach Milestone 1 in a FUT Division Rivals Season.
Bread for your teeth
Complete 10 improved objectives in any match.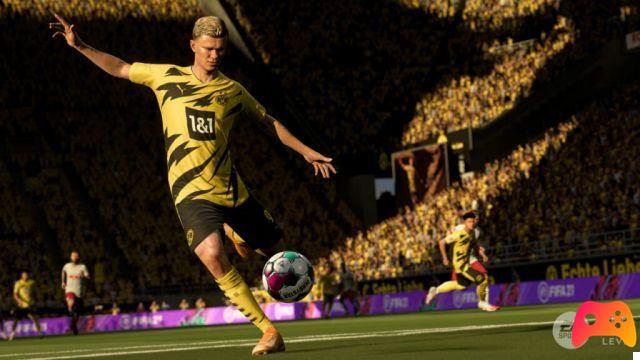 PLATINUM TROPHIES
Hunting for trophies
Unlock all other trophies (excluding additional content trophies).
FIFA 22 is out on October 1st on PC, next gen and old gen consoles. The next gen versions offer the new revolutionary HyperMotion technology that makes every single match even more exciting.
► FIFA 21 is a Sport-type game developed by Electronic Arts and published by EA Sports for Xbox One, PlayStation 5, Xbox Series X, PlayStation 4 and PC, the video game was released on 09/10/2020
Version for PlayStation 5 from 03/12/2020
Version for Xbox Series X from 03/12/2020
FIFA 21 is a beautiful game that cannot be missing from your collection: we have decided to evaluate it with a 80%, if you are interested in learning more you can read the FIFA 21 Review by Salvatore Cardone.