Firegirl: Hack 'n Splash Rescue, a title seen for the first time last June, has recently returned to our peripheral view with a trailer and the announcement of the release date, the 14 December.
Thunderful Publishing and Dejima have recently announced that the indie title that will see us play a female firefighter will arrive in the middle of December on Steam, Nintendo Switch, Xbox One, Xbox Series X|S, PlayStation 4 e PlayStation 5. Before the release, it will still be possible to try the game thanks to a demo, available now and until October 7th.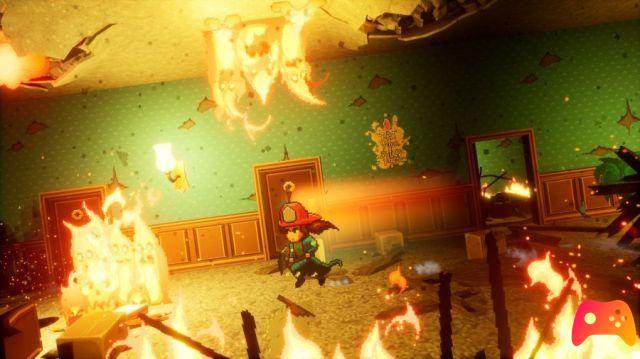 Firegirl: Hack 'n Splash Rescue puts us, as mentioned above, in the shoes of a female firefighter whose arrival brings a powerful breath of fresh air to the local fire station.
Our alter-ego will have to face and tame procedurally generated fires in various places in the city, trying to save all the civilians (and any ... cats!) trapped in the fire, all in the time limit of 3 minutes that the game puts us; you can buy more time by extinguishing the fate of fire monsters, between an obstacle destroyed by our ax and a "assisted jump"Thanks to the power of the water hose.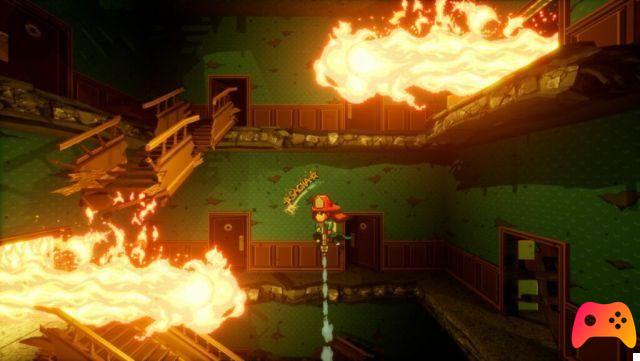 Combining the nostalgic and always gorgeous pixel-art to 3D assets, Firegirl: Hack 'n Splash Rescue will take us through different locations, from dense forests, to luxury hotels, to even high-speed trains and multi-storey apartment complexes.
Between one mission and another we will be able to stay in the station, with the possibility of upgrade equipment or hire new staff, without forgetting the mystery behind all these fires that seem to pop up too frequently in the city.