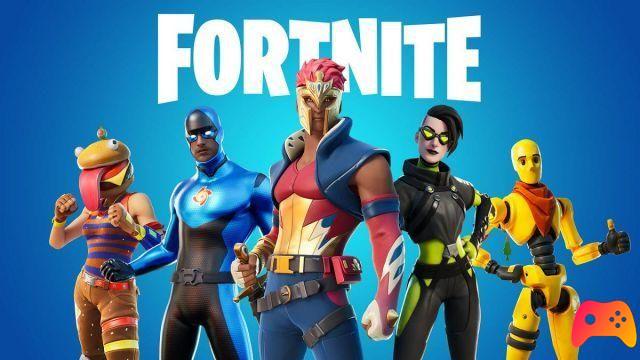 In this guide of the Epic Games title we see how to overcome the challenge of week 13.
In this short and simple guide for Fortnite let's find out how to easily overcome the challenge "Throw fruit at the Hunter's Den" available in week 13 of Season 5 of the Epic Games title and that allows get 20.000 experience points quickly.
Analyzing the Fortnite map we find the place for the Throw Fruit challenge in the Hunter's Covo located to the south, an area already known for hosting Predator's house: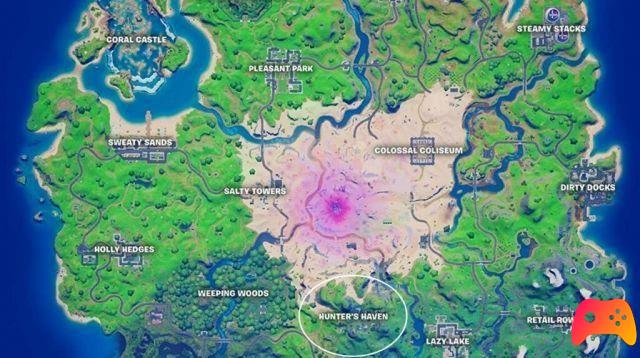 Once you land in the area, it will be sufficient to look for the buildings in the south-eastern part of the Hunter's Covo, inside the kitchens it will be possible to find a typical fruit and vegetable market box. Searching the chest you will find various items including bananas, mushrooms, coconut and so on.
But be careful, it will be necessary to throw only the fruit (in the list made above, for example, it will be possible to take advantage of bananas and coconut): aim and throw being careful not to use the wrong key, otherwise the fruit will be eaten by your character.
To complete this Fortnite challenge you can throw the fruit, collect it and relaunch it again: after doing this a few times, you will have completed the Throw Fruit Challenge at Hunter's Den with little effort and gained 20.000 experience points.
► Fortnite is an FPS-Battle Royale type game developed by Epic Games People Can Fly and published by Epic Games for PC, Mac, Android, iOS, PlayStation Network, PlayStation 4, Xbox One and Nintendo Switch, the video game was released on 25/07/2017 The version for Nintendo Switch came out on 12/06/2018
Fortnite is a nice game that we recommend: we decided to evaluate it with a 63%, if you are interested in learning more you can read the Fortnite Review
The best guides on Fortnite
How to link Fortnite accounts on consoles

Find the location between Bench, Ice Cream Truck and Helicopter in Fortnite

Where to find the seven Hungry Gnomes in Fortnite

Fortnite - Guide to the Secret Stars - Season 10
Fortnite - How to find Tarana
Fortnite - Where to find Predator's house
Find the place between Bear, Crater and Fridge Expedition in Fortnite
Fortnite - Get 10 stars
Fortnite - Get a score of 3 or + on dartboards
Fortnite - The Muffito Warehouse Map
Fortnite - Get the Ninja skin
Fortnite - How to get the Predator skin
Fortnite: Chapter 2 - Where to find the letter F
How to win the new Fortnite Nightmare challenges - part 1