The video game stands out for its exploration that is carried out through the different worlds you have, in the same way that the same user or player can build their own world. But in any case you want to live new experiences you can make it happen, since you can download a series of maps that were created with the video game in mind.
They are available for the diversity of available versions of Minecraft. That's why we will explain below how to download them to be able to enjoy them as worlds in your video game.
Find out how to install maps for the various versions of Minecraft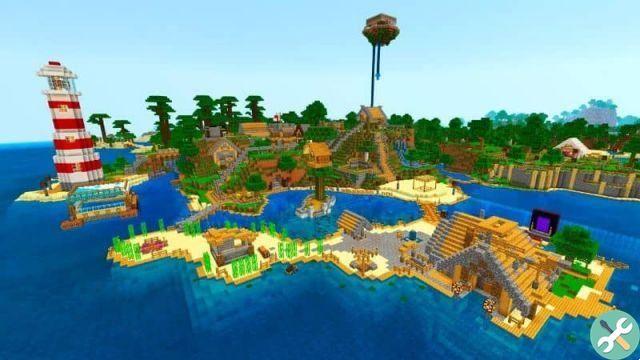 install maps, you have to download them for the version you have in the game, for example Diversity map for version 1.12.2 or 1.14. In turn, for the different versions you have to search the maps and select the one you like best.
There is a lot of variety and you can choose the one you prefer, from Skyblock, Honey Jump, Flower Trail, Falling Falling, Addicted, An Adventure I Guess, among many other alternatives that you will always have on hand and you will never get tired of playing Minecraft, you just need to download and choose where we want to save the download.
Then we place the download made on the desktop where we view a compressed map file and click on "extract here". This way you can see a folder with the name of the maps. Bring about twenty maps.
Once you are in the folder, you can open it and you will see a variety of folders that contain maps. If you wish, you can copy them all or you can select the one you prefer.
If you want, you can choose a single folder and give it one copy, so you need to be at the top of the folder in the box that says maps. Being there you have to delete the path and you have to place% appdata% once you have written it you have to press "Send" and it will automatically redirect you to the roaming folder.
Being located there you can find the main Minecraft folder, you just have to open it and then select the folder with the name "Save". This folder is where all the games are saved and is where you can install the map or maps, as the case may be.
Steps to paste the maps and verify that it was done correctly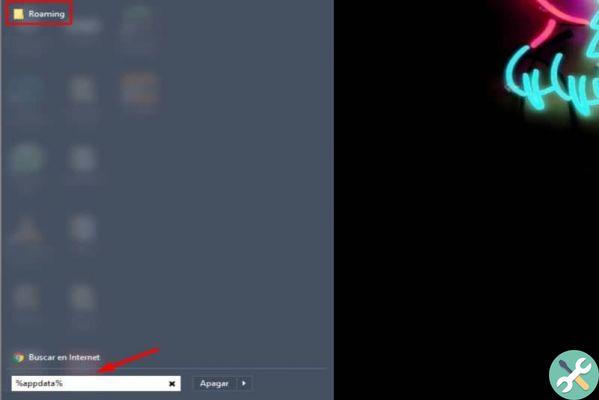 So you have to open the folder and paste the map, remember that you can press «Ctrl + V» to paste. In this way you can automatically see how the file begins to attach to said folder, you just have to wait a few seconds and that's it. This way you will have downloaded and subsequently installed the maps for your game.
After that, all that remains is to locate yourself in the game to check if the process was done correctly. To do this you will need to click on "a player" and there in the option to select the world you will see the maps you have created or the ones you have installed. All you have to do is double click and open the world to start the game.
It should be noted that this set of maps contains diversity of worlds that have been created to give you a new experience in your game. Likewise, Minecraft users will find a different way to have fun.
So this open world game offers you the possibility to build or acquire your universe by means of blocks. And you don't have a specific mission in the game but only to build.
In short, by following this series of steps correctly you will be able to download and live new experiences that will make the game more fun across different worlds.
Finally, we hope this article has helped you. However, we would like to hear from you Have you been able to download and install maps for Minecraft? Do you know of another method to perform this action? Leave us your answers in the comments.
You may also be interested in How to Download and Install Maps and Worlds for Minecraft on Windows 10 and Mac