In total there are 11 agents available in the game, at the beginning of the game you will only have two, but all the others can also be used, but you have to go through a series of steps to be able to unlock them and be able to use them without problems, their beta is currently available for PC and has medium requirements, it is important that you know if your PC can run it.
How to unlock all agents in Valorant?
When we first start the game, we will have a very simple character, with which we can learn to play, but if we want to be the best, we have to get an agent that is based on our style of play, as a first step we have to play some games, and by doing so we will have the possibility to unlock two agents for free and quickly.
After this, we will see that in the selection menu we will have many other characters, these agents work with "contracts", you have to accept their contract to be able to use them, in the selection part you have to look for the box that says "see contract", here it will tell you that you have to do a series of steps to unlock the character.
In total there are 5 steps or requirements that you have to complete, the mechanisms are as follows, you accept the contract of 1 or two agents and start playing with it, each character will have its requirements, but in most of them you will have to win the most games, to make the fastest process.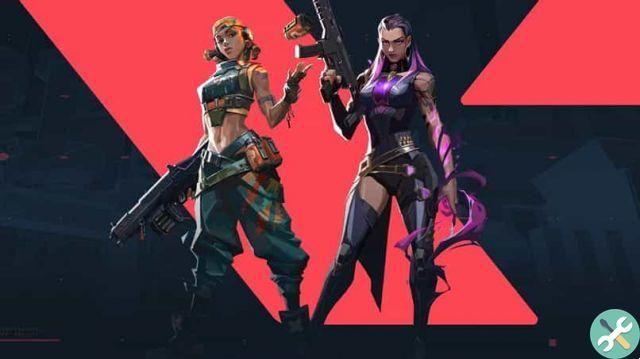 With this, you will be able to unlock each of the available agents, you must always keep in mind that Valorant is a totally online game, for this you must have a stable connection while playing the game, in order to prevent you from getting the error due to network problems.
How to optimize your PC for best performance in Valorat?
Valorant is a bit of a challenging game, especially for teams before 2015, as it has a lot animations and background processes, it's not something that difficult for current PCs to work out, however we need to know how to clean and optimize our system so that Valorant runs at extra FPS.
There are some utilities like Game Booster, which you can use, what this type of program does is limit the background processes of our operating system, to make all the performance go to the game.
Another thing you need to take into consideration are your PC Drivers, keeping them updated will also help you a lot when playing Valorant or any other game, you can check online, looking for your motherboard name, you will be able to find updated drivers.
Also, if you are under 4 GB of RAM, we recommend that you do not have any other programs open, as these consume some memory and cause game crashes or freezes due to lack of memory in the system, such as Last step you can measure the performance of your PC, before and after this procedure and check the difference.
Tips for getting started in Valorat
Valorant is also a strategy game, where you have to develop plays to win as many points as possible, that's why you have to take care of your position, when you play, try not to stay still in one place, as you can be an easy target because they will always know where to find you.
How to easily unlock all characters, agents and heroes in Valorant
As we already know, they are 11 agents available and each one specializes in a game mode, you have to find the one that suits you most, so as not to have mobility problems.
Accuracy is very important , and not only when shooting or throwing some power, but also, when listening, it is advisable to use headphones to get surround sound, with which you will be able to know where the opponents are coming from and what they don't. t be taken by surprise.