We have sometimes heard of occasional board games that try to build as many words as possible and get points in order to win. That's how since 1948 this type of game was developed in different parts of the world, with different names and rules.
One of the most recognized globally is the famous Apalabrados created by one of the giant toy manufacturers like Mattel, but which has now been adapted as a downloadable application available for various versions of Android and iOS.
This game consists of selecting a number of letters extracted from a bag and from them create as many words as possible in each round, where you will place the created word vertically or horizontally on the board and so on until all the letters are finished. It can be played by two or up to four participants who can be connected via the Internet and can come from anywhere in the world.
Therefore, it has been so successful and recognized around the world, thanks to its reach and ease of connection and availability. It also has a multilingual adaptation to make it more comfortable among users. However, this game is as challenging as an action game or tends to be too difficult to get a win. For this reason, we will give you some practical advice so that you can apply and become an expert in this game.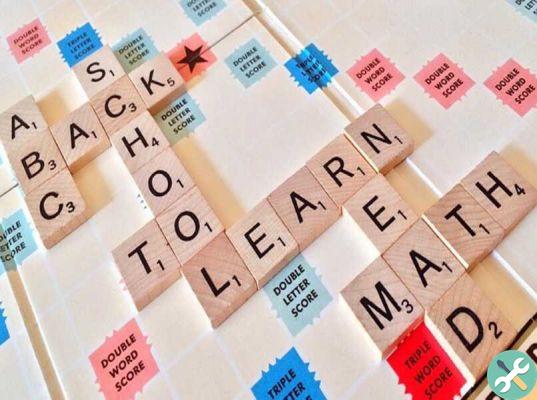 The requirements to win Applaud
If you are a fan of this board game and want to learn how to win it, we will provide you with some requirements and tricks that will be of great help to you to succeed in Apalabrados.
Keep your mobile phone and dictionary-like apps handy
Get the most points
Change the letters to your liking
Be agile and think fast
Get creative and take advantage of the letters you have
Be attentive and attentive to the words on the board
Fundamental recommendations for the game
When the game gets a little advanced, you can take advantage of the words your rivals have put on the board and create new words or expand them according to the letters you have, here it is also important to use those that contain the highest point.
If you want to be the winner of the games, you must avoid that vowels like A and E join together so that your opponents do not take advantage of it and, on the contrary, you take advantage of these plays; that means, when the vowels are joined, diphthongs or tripphthongs are generated that will be of greatest benefit to you.
Use multipliers correctly
There is also a useful way to increase the score, this is due to the boxes on the board, they tell you which and where are these special boxes that will be of great help to you. double and triple the value of a chip or letter and also the accumulated score in a whole word.
Master the structure of the board of directors
An essential recommendation for any excellent Apalabrados player is that you know the board as much as possible; This means you know where are the places that multiply the points, in this way you will learn where to locate the words and especially the letters with the highest score; all this to gain an advantage over your opponents.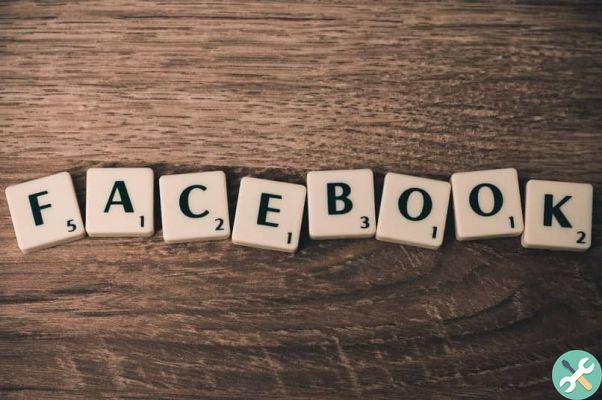 Always keep an eye on your opponent
You have to observe every move your opponents make in every game and every move. So basically it is a question of being in detail and trying to decipher what sense it will give to the game to be exploited; with which you must be aware and not fall into the traps that others set or become their accomplice in order for them to grasp victory.
Don't miss a single joker
It is also not recommended to make jokers available to other players; the idea is that you keep them until it's the last resort you can choose. All this because they have no score to help you and it will only serve your opponents to take advantage of placing more words or letters that expand the word in which the joker is included.
Letters that have a higher score
In its Spanish version, the game has 95 tiles which are distributed in an approximate number of 7 per participant at the start of the game and as words are created and placed on the board, more tiles are taken. It should be noted that there are some letters that reserve a higher score in so you can win more easily.
Letters with 3 points: B, C, M, P
Letters with 4 points: F, H, V, Y
Letters with 5 points: Q, K
Letters with 8 points: J, X, Ñ
Letters with 10 points: Z
Don't despair, patience is your ally
In this type of game not you can fall into despair due to the threatening fact that it could be lost, on the contrary, one must remain optimistic and be filled with patience to think more clearly and not with inverted values.
Use this as a relevant factor or virtue when playing; so you can take advantage of your opponents if you stay calm and focused, you can also make other players lose their sanity with your strategic moves. Therefore, you need to be patient and not get stressed not to make the game easy for others.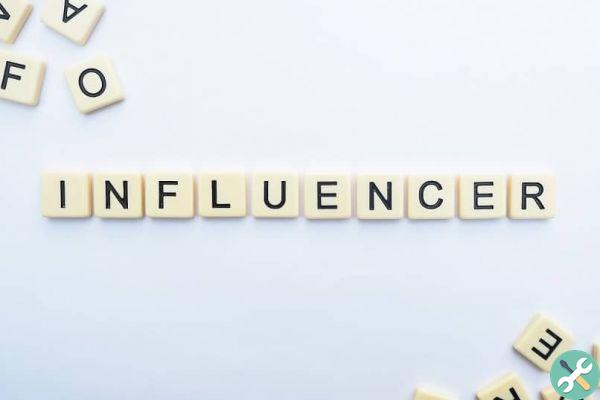 You can also use tools
To give you a greater advantage in the game, you can have tools that help you achieve victory in several matches; They can be dictionaries, texts, applications, web pages and others that facilitate access to more words and that look like the letters you have or at least you can use most of them.
Digital tools with tricks to play
Web tools that will help you win
Trucosapalbrados.com is a website that will help you solve words based on the letters you have in seconds; just enter the web, then put the words you have and the scheme you want to have. This way the system will launch words at you based on the information you provide.
Another option you have is to search your browser for 'WORdeR' platform is similar to the previous one, but offers you a greater number of possible combinations based on the criteria you provide. In addition, it offers a dictionary-like function that makes it easier to obtain new and varied words.
Downloadable tools for your mobile
This trick is applied to the users of the app, they can search for words in it based on the cards they have at the moment; many players do this when they can't remember some words or have a hard time creating them quickly. And then go to the word search engine that appears on the screen and you can search based on what you need, for example, if you want a word ending in AS, do the following search: -AS (script AS); also if you want it to start in AS look for: AS- (script AS); If you want a word that starts with AS and ends with AS, search for: AS.AS (AS dot AS).
You can download the app 'apalabrados.org' which works like a dictionary which will be very useful for you to put together long words or letters that luckily touched you. It is available for Android and iOS, is easy to use and highly recommended by many fans of the game.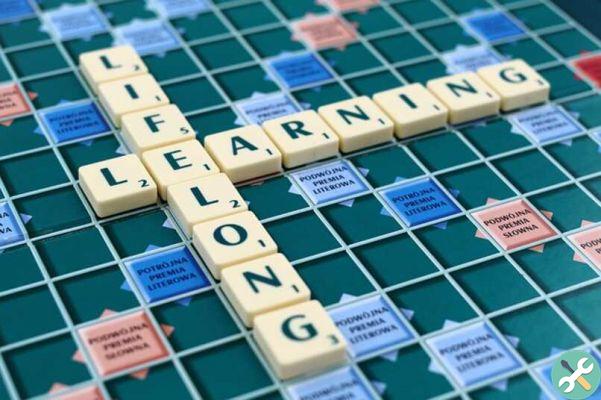 How to get extra points?
If you make 7 letter words, the same game will award you an additional 40 points as you were able to bounce all tiles in a single match.
Take advantage of the chips with the highest score to place them in the special boxes, so as to double their value up to 9 times alone
Complete words of your rivals
Create whole words that can't be finished