In the real world there are these masons, it is also possible that you know some of them, well in the virtual world they also exist in the video game called Boom Beach. A cross-platform game that you can have on your Android, but you can download and install Boom Beach on a Windows PC or Mac.
How is the Boom Beach video game?
It is possible that you are familiar with the game since it is from the creators of Clash of Clans and you wonder what Boom Beach is? Who are its creators? It is a game where you have to create your own military base where you can build buildings for your defense that you can gradually modify and improve.
Boom Beach was created in 2013 from the Supercell company. This game is multiplayer which allows you to show your strategies by competing with other players.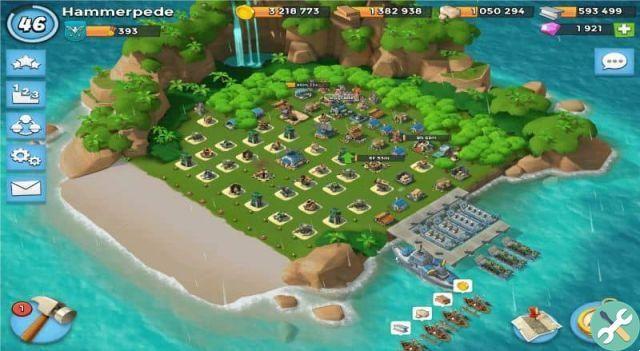 You as a player have to face different enemies including the evil Dark Guard, and you will have to face various challenges. One of the missions to be accomplished is to guide the expeditionary force to the most beautiful and surprising islands where the enemies reside, where you will fight and conquer the islands.
Among other missions is that of free the natives of the island and explore it by exposing yourself to the dark power that is hidden within.
In Boom Beach you can view the large archipelago where you will find numerous treasures and dangers, make attacks with other islands where the Dark guard, clash with dangerous enemies, explore the islands and even the ancient statues found on each of them as well as play with other players in combat.
In this game, when you face your enemies, you can level up if you get numerous medals, coins and chevrons when you triumph in every battle.
Not only that you need to gain experience, you can know this because a button appears on the screen where it shows you the word level that you can press by clicking to know how much experience you are missing, because the more points you have in experience, the more you will level up.
Also, as you upgrade your troops with a better arsenal, you will be able to gain a large amount of experience which can contribute to better battles.
How can you have more builders or masons on Boom Beach and move faster?
It is important that as you progress in the game you build or make improvements to have a better foundation. But what's the first thing I need to improve at Boom Beach to have a good foundation? Undoubtedly, bricklayers are important at Boom Beach, as they are builders doing construction and improvements to bases or buildings. You will find many in the game, but each of them can only make one construction.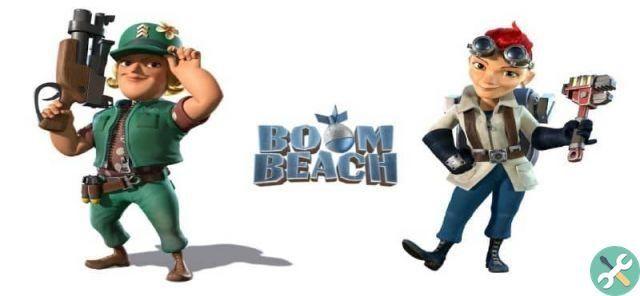 In addition to doing this work, they can enter the houses of the island and go around the island, and they can be people of either sex.
For this job you have to acquire a lot of gems, it is difficult, but there are methods to obtain diamonds and gems in Boom Beach, so try to find as many chests as possible to accumulate gems and diamonds.
To keep advancing you must constantly reinforce your buildings, in case of constructions it is preferable that you do them in a short period of time.
It is also important to upgrade your sawmills with the materials you get and to accumulate resources such as stone, wood, iron for get battles.
To win the battles it is necessary to first spy on the Dark Guard, the beaches, and then implement the strategies that will help you achieve victory.
To keep advancing fast, you also need to plan as soon as possible to attack the enemy, so that at the time of battle you have minority losses.
Make the most of the trees you find on the island's trails, or make the most of the trees available on the island and sell them for firewood.
Building houses, raising their levels, will also help you to obtain coins and thus be able to obtain the money and resources available for battles.