What are skins in Fortnite?
Fortnite is one of the most popular video games of the moment, for years it has been offering a very fun space in which anyone can play for free. In any case, as a business strategy, Epic Games is heavily committed to aesthetic improvements, which in many cases translate into skins.
But what are Fortnite skins? Fortnite skins are cosmetic enhancements, specifically for our characters in the video game. We could say that a skin is the general appearance of the character we control and in particular in Fortnite there are a large number of them. It is important to know that suits or skins are one of the things found in the Fortnite store.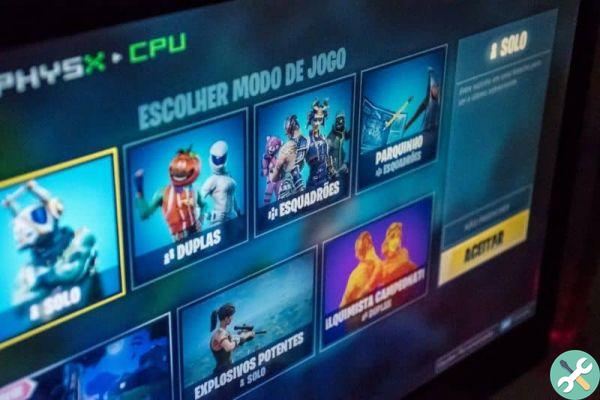 The vast majority of skins are obtained by paying with the video game currency (paVos), a currency that is obtained by paying with real money. Even so, there are some alternatives to getting completely free skins.
How to get skins in Fortnite for free?
If you want to improve your character's appearance within Fortnite, then that's better use a skin. Surely you are wondering how can I have all the skins in Fortnite? Read the following information, as we will show you how to get skins for free.
Get the Battle Pass
One of the most effective ways to get skins in Fortnite is to get the Battle Pass. Certainly the battle pass has a cost, which currently translates into 950 V-Bucks (the currency of the game) in any case, getting the battle pass will ensure you different skins if you continue to play constantly.
The Battle Pass provides around 8 skins each season, making it one of the best alternatives just in case you want to get skins within Fortnite. Likewise, it should be noted that the Battle Pass also includes other cosmetic improvements.
Keep in mind that if you don't want to spend any money, you can get the Battle Pass if you collect, as the free Season Pass will give you 200 to 300 V-Bucks. If you have a lot of patience, in a few months you could have the amount needed to buy the Battle Pass and thus obtain different skins. You can also return or refund the skins if you regret your purchase.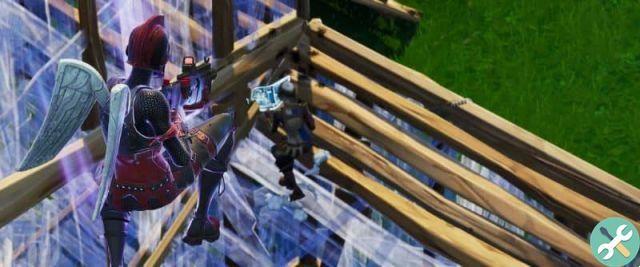 Get free skins using Amazon
It is common for offers to appear on the Amazon platform, through which it is possible get free skins for the Fortnite video game. You have to be very aware of the various offers that are presented on the platform, because from time to time one appears with which you can get skins in this popular video game.
In most cases, the platform from which to obtain the aesthetic improvements of the Fortnite video game is in the specific Amazon Prime. Therefore, as we have pointed out above, we advise you to be very aware of any offers that may arise on this platform.
Get free skins using Twitch
Twitch is a well-known platform among video game players, through which people can carry out live broadcasts and are very commonly shown playing Games like Fortnite. That said, the company usually does some promotions related to these video games.
It is quite common for Twitch to do the occasional Fortnite video game promotion, which in most cases results in getting free skins. If you wish skin gratuite for this popular Battle Royale, we recommend that you pay close attention to the Twitch platform.
Via PlayStation 4
On the other hand, PlayStation 4 users can also get skins for the Fortnite video game. It is quite common that in the PlayStation store you see one or the other promotion related to this popular free video game.
If you see a promotion related to Fortnite, we advise you to be very careful, as this way you could very easily get skins to wear on your character. You can also gift skins to a friend if you wish.