Why can my Free Fire account be banned?
The ban usually results from violations of the rules or regulations contained in the game. When one is broken rule involving cheating, harming other players or the game , the command that is responsible for it or another player can report you and have your account banned.
Reasons for prohibition in Free Fire
All the reasons for the ban go hand in hand with the violation of some rule. It is possible that you have broken a rule of the terms and conditions agreement, which does not allow things like foul language, aggression, downloading of scripts or apps that modify the game, among other things.
Offensive, improper or inappropriate nicknames
Along with inappropriate language we have nicknames that are offensive. If you misused your username, the game or some other player may report you and cause your account to be banned.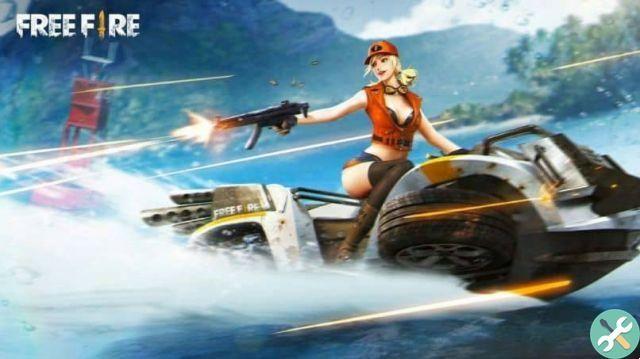 User reports
This is partly linked to what was commented above, that is to the reports of the players. In any case, the reports do not happen only to offend others, in fact, there are several possible causes.
A player may report another because he believes he is cheating in some way, for example, lo sniping in streaming (watching the broadcast of competitive players to get an edge over them) is prohibited in most games. As you will see, it is not just the use of software / hacks or offenses that can lead to a ban.
Cheating or gambling abuse
As in any game, clearly the use of cheats he is usually punished by Garena. That said, it's common for the company to ban or suspend accounts that resort to these practices. For this reason, it is highly recommended that you stay away from hacks or other ways of cheating.
It is certainly not common for Garena prohibit the first use of such hacks or cheats. In fact, it is usually the recidivism in the act that will guarantee a ban by the company. In any case, if you are a video game lover, it is best to never use cheats.
Other reasons
Verbally attacking a player can lead to a ban; install the scripts in the game database; download applications that advantageously modify the game to make it easier or to access paid items; implement macros (wrap a series of combat combos in one key to give you an edge) or exploit bugs.
How to unlock or reactivate my Free Fire account
There has been a lot of banning by mistake in this application, as it can happen that yours account is suspended due to a hacker, malware or even some mistake in the game. If this has been your situation, you can recover the use of your account by going directly to the company's official Facebook page and notifying it.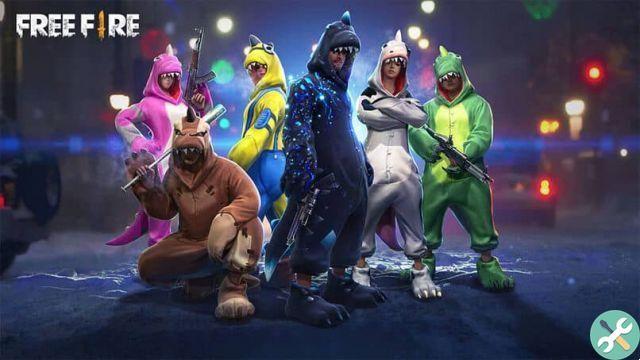 To make a correct appeal, the staff who assist you will ask you about the situation, then, you will have to report giving proof that the account belongs to you. They will ask you also the UHD code for your account , which you can find in your profile picture in the lower left corner.
If it is discovered that your block is due to a violation of you, it will not be possible to recover your account; the only option is to open another account and from another device, since when you are banned the block is both for your account and for the platform you are using.
How to know if my Free Fire account has been disabled, suspended or banned
Knowing if an account has been banned in Free Fire is very simple, in fact, you just have to enter your login data, after which the platform will show a warning like "Your account is suspended". This is how you can usually find out if the account has been banned.
In any case, if the warning that appears is different, it is possible that you have simply forgotten your information. That said, actions like changing your Facebook account to Free Fire or others to enter can be helpful in recovering your account.
Reasons why accounts are suspended or banned in Free Fire
Now, something that can pose a challenge is knowing the why you got banned. Many times we know the reasons why a Free Fire account is suspended, but other times it is a total mystery. For this reason, we will tell you about some of the reasons why Garena usually suspends Free Fire accounts.
"Unsportsmanlike" behavior
When we refer to unsportsmanlike behavior, we are talking explicitly about those players who offend others. Garena certainly takes this very seriously, as she tries to keep her community away from toxicity. For this reason, inside Free Fire are prohibited disrespect and the insults.
Resorting to these practices can lead to suspension of your accounttherefore, constant reports of disrespect are the main reasons why Free Fire accounts are deleted.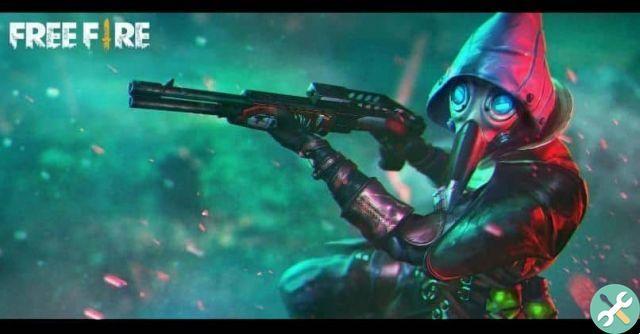 Unjust prohibitions
Maybe after all of the above, you find yourself in the circumstance that you feel like having been unjustly suspended. This is rare, but a ban by mistake can happen to anyone. Fortunately, in most cases, this can be easily fixed.
For this reason, if you believe that you have been banned in error, that is, if you have not suffered the aforementioned failures, you can appeal this decision. To do this, it is enough contact Garena directly and make the request in the most respectful way possible to recover your account. If there is no reason to suspend you, you can easily get your account back.
If your account is successfully recovered, we recommend that you know how to top up your Google Play Store account. This way you will buy again skin and other items to make your account even better.
On the other hand, if for some reason you don't want to play Free Fire anymore, we have a tutorial where we show you how to create and delete a Free Fire account.