The same also applies to the materials used. Since you can really use anything you can imagine, but creating a modern concrete house will definitely add a special and aesthetic touch to the construction. Also, before you start building your concrete house, it's important that you have the Minecraft launcher.
Creating a tutorial on how to build a house in Minecraft is a rather peculiar topic, but today we will give you a series of tips that will help you get the result you expect.
Materials you can use to create a modern concrete house
Since the main material for building the house is concrete, you should know that this is achieved by mixing a concrete block and water.
It is specified that the component with which it comes into contact it must be water. Well, rainwater or similar particles will not be able to create this type of product.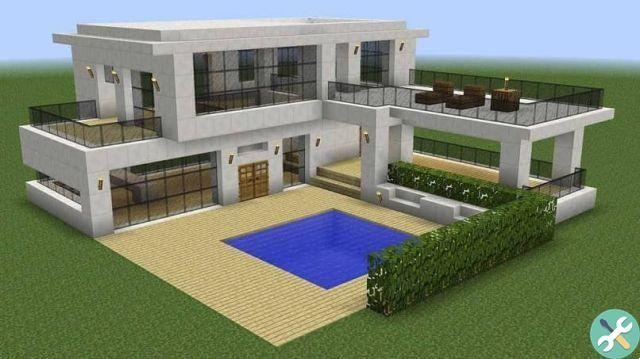 Houses generally have a color, which makes them attract attention and, in turn, complements a specific design style. One of the biggest advantages of concrete is that it has the possibility of obtaining it in 16 different colors.
Therefore, if you want your modern concrete house to have a specific set of colors, you should know that you have chosen the correct material to build it.
As for complementary materials that can help you create the ideal home, you can consider hardwood floors of any shade, especially indoors.
When you talk on the outside, it depends on your taste, because you can create garden blocks or finish covering the space with stone, preferably in an artistic way.
Other essential elements would be the windows, the lighting, the stairs (in the case of two floors), the protective fence from enemies (in the case of a game in "Survival"), among other materials.
As mentioned above, these are just a series of tips, as everything will depend on your taste and style to carry out the construction.
What style of modern concrete house can you create?
Many concepts of "Modern house" are made up of neutral colors. Which go hand in hand with the natural aspects and the intervention of stone or wood. That's why if it suits your tastes, using a combination of these elements can give you the desired result. All so that you can finally get in and have fun with your friends in multiplayer mode.
Since everything will depend on the planning you have done for your project, you can choose to create a modern concrete house that is spacious enough to cover all the areas you would like to have in your home.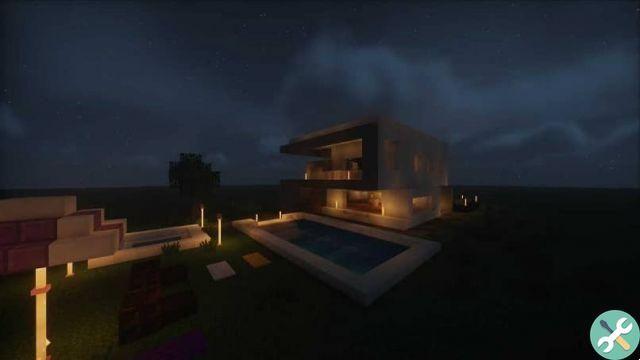 On the other hand, there is also the possibility of creating small spaces and dividing them into several floors. To be able to count on a balcony and an incredible view from the second floor.
Also, and only if it depends on your tastes, you can create a front or back garden. The natural aspects they always stand out and give a better taste to spaces.
Another very interesting idea is that of add a swimming pool or a place to be outdoors. It will depend on the use you will make of it, but for aesthetic purposes it is compliant.
Finally, it must be taken into account that lighting is also an important factor within these constructions. Well, this way you can keep the "Creepers" away.
In this cool way you can start designing your modern concrete house in Minecraft, that is available also for mobile devices like Android, so you can also comfortably build your home there.