You don't need a PC gamer or a console for start your career as a streamer. If you have an Android mobile and want to play, you can broadcast your matches live and reach an audience of millions of people, through some of the most popular platforms of the moment such as Twitch, Mixer o YouTube.
In this guide we explain all you need to be able to stream the games of your favorite games via any Android mobile or tablet. You will only have to use an application for this and the process will be extremely simple.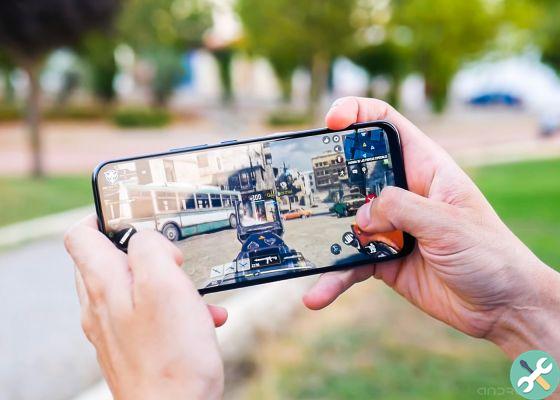 Call of Duty: Mobile on an Android mobile.
Install Mobcrush on your mobile and create an account
The application we will use for it game streaming on android è Mobcrush.
Is an free tool with which you can broadcast your games live from Android. It can be downloaded from the Google Play Store.
After installing the app on your mobile, you will need to do the login or create an account. The platform will offer you the option of sign in with Google, Twitch, Facebook, or other services. Finally, you will have to create your profile.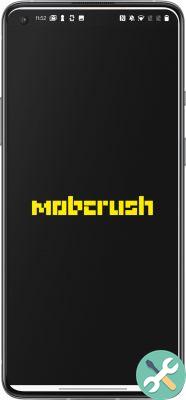 Grant permissions to the app
To work, Mobcrush requires some Permissions that must be granted before starting to broadcast live matches from our Android.
As soon as you log in for the first time, the app will ask us to accept these permissions. Simply follow the steps indicated on the screen to do so.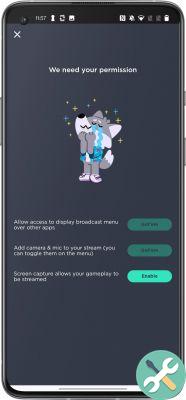 Start broadcasting
Now is the time to start broadcast your matches live.
With Mobcrush, you can stream i games live on some of the major platforms: Facebook, YouTube, Twitch e Twitter. There is also the option of broadcast directly to the Mobcrush community.
To change your broadcast settings, open the app and tap the button blu «Go Live». Now you can choose the streaming platform on which you want to convey, choose the name of the game or give your broadcast a title.
The application also allows you to choose il bitrate of broadcast, activate or deactivate the camera or chat, as well as activate one private mode.
After choosing the parameters you want to use, tap to start transmission. The video will start streaming on the platform of your choice and you will be able to open the game you want to broadcast. At any time it is possible stop transmitting.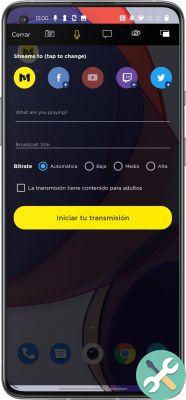 Mobcrush is probably there best application for streaming games from your Android mobile to YouTube, Twitch or Twitter. However, it is not the only one.
The famous company Stream Labs, creator of one of the most popular game streaming tools, offers the own app to stream live from your mobile. It is bit stream.
The operation of this app is similar to that of Mobcrush. The main difference is that this app you do not located in the Google Play Store and then you have to resort to third party application stores like ApkMirror.