However, it is not the only thing this new console can do, since operating with Bluetooth technology it is able to have compatibility with MAC. , tablets, some televisions and even mobile devices.
While gaming on PC is one of the most recommended options by experts, it can be boring for some to have to play with the keyboard and without a control on the PC. Some of these controls are usually a little expensive, but if you have a Nintendo Switch and its Joy-Con, you can connect these controllers to PC to play more comfortably.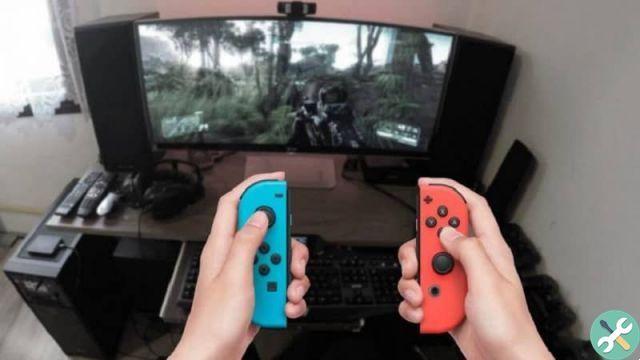 In this article we will explain how to set up Nintendo Switch Joy-Con so you can use them on your PC as two different controllers, but we will also mention how to unify both controls so that you can use them as one.
How to connect Nintendo Switch Joy-Con to PC?
To perform this process, it is essential that your computer has Bluetooth, if not, you will need one special adapter, but you can still do it if you have this device.
The first thing to do is to press the Windows button and select the settings menu. Once in this menu, a series of options will appear and you will need to click on devices.
In this menu you will need to select the option "Bluetooth and other devices" located in the left panel. In the apratado of Bluetooth devices we will have to select the call option «Add Bluetooth or another device» in so that you can get started with the connection between your computer and the Joy-Con.
A black screen will appear with the different options with which you can search for and pair your Joy-Con. Obviously we will have to use the Bluetooth option.
Will start automatically the search and link process. At this point we will have to take the Joy-Con that we want to use and we will have to hold down the pairing button, located on the side of the controller, next to the SR button.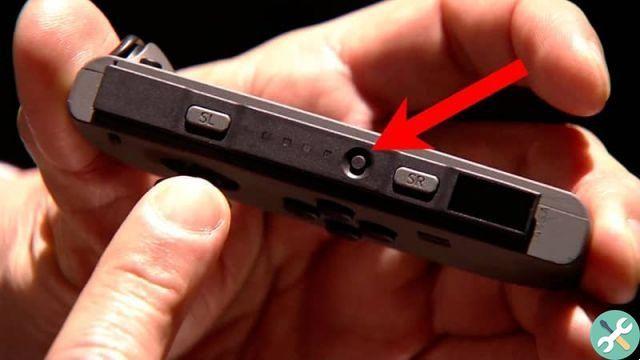 We will have to wait for the green light to start flashing and at that moment we can see that the remote appears in the list of devices found on the PC. We will click on the Joy-Con option and the team will automatically connect them. After this point, you can repeat the process to connect the other remote.
Use the two Joy-Con as the same controller
To perform this process, you must first download an application called vJoy and install it on your PC with default settings. Then you will have to open its settings, select the tab number 1 and check everything except the Enable Effects option and enter 32 in the Number of Buttons option.
Then we will have to select tab number 2 to configure the other command as part of the first. Here you will have to uncheck the Enable Effects, Slider and Dial / Slider2 options and put 16 nell'opzione Number of Buttons, instead of 32.
Finally, and without closing vJoy, you will need to download the Joy-Con utility drivers. You will need to unzip and run the file joycon-driver.exe and there select Combine JoyCons option, press start and that's it.
How to connect the Pro controller via Steam
You can configure your Pro controller on Steam as this platform included official compatibility so you just need to set it up. For this we will do the following:
From your PC, log into the Steam beta client and go to » Parametri Steam «
Next you will need to click on the Command option
Connect your Pro control via USB, register it and calibrate the gyro sensor
You must select the option » General controller settings «
You will need to click on the "Switch Pro Controller Settings" option and then on "Use Nintendo Button Device"
Then you can configure the function of each button as you like