The development team has revealed the presence of a particular mini game in its next title.
Kind of like the main Yakuza series, the spin-off too Lost Judgment will count several mini games. Apparently, among them the players will have the chance to try eight classics of the Sega Master System.
Here are the 8 SEGA Master System games playable in Lost Judgment! Which of these classic gems will you dive into first?
?️ Alex Kidd in Miracle World
?️ Fantasy Zone
?️ Penguin Land
?️ Quartet
?️ Enduro Racer
?️ Woody Pop
?️ Maze Hunter 3-D
?️ Secret Command#LostJudgment pic.twitter.com/HP7ZVhlraS
- RGG Studio (@RGGStudio) August 19, 2021
The curiosity was revealed by Ryu ga Gotoku Studio himself in the past few hours. Through its official Twitter account, the Japanese team has in fact shown the home screens of the eight games available. Questi sono: Alex Kidd in Miracle World, Enduro Racer, Fantasy Zone, Penguin Land, Woody Pop, Maze Hunter 3-D, Secret Command e Quartet.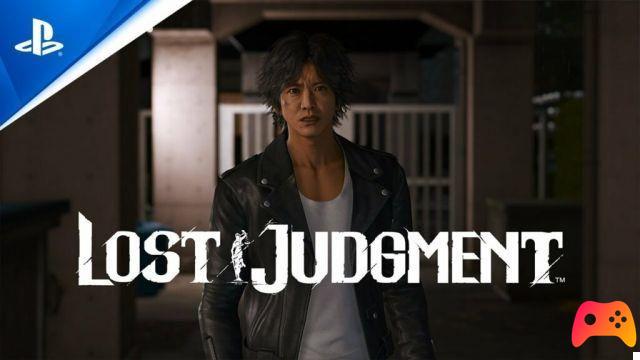 However, the cartridges will not all be immediately within the reach of Takayuki Yagami. To take advantage of the Master System, the protagonist will have to retrieve them around the city and then take them to his office. Some may be in the hands of NPCs, so it will be necessary to complete their assignments before grabbing them.
In Lost Judgment, Yagami finds himself at the center of a new case. In approaching its resolution, he is haunted by the doubt between following the law or doing justice.
► Judgment is an Adventure-Action game developed by Ryu ga Gotoku Studio and published by Sony for PlayStation 4 and PlayStation VR, the video game was released on 25/06/2019
Judgment is a beautiful game that cannot be missing from your collection: we have decided to evaluate it with a 88%, if you are interested in learning more you can read the Judgment Review