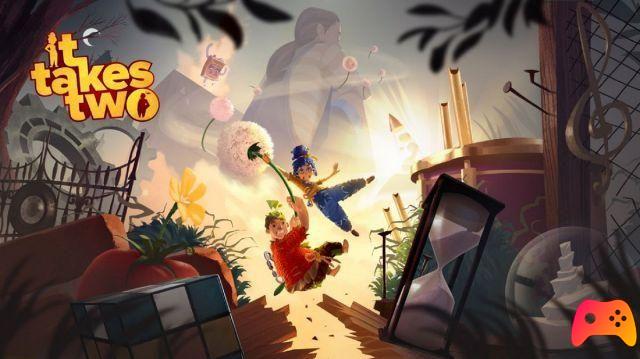 A location recap of Hazelight's 25 minigames.
During Cody and May's adventure in It Takes Two, the latest title from Hazelight Studios available for PlayStation 4, PlayStation 5, Xbox One, Xbox Series X and PC. players will come across 25 mini-games. These are totally optional and unrelated to the main plot but are still a very pleasant and fun pastime to enjoy in company, even and especially when the main adventure is over. In fact, the minigames, once unlocked, will be selectable from the main game menu, where the victories of the two participants will also be tracked. However, before they can be made available under this mode, you will first need to find them and make them at least one game during the main adventure.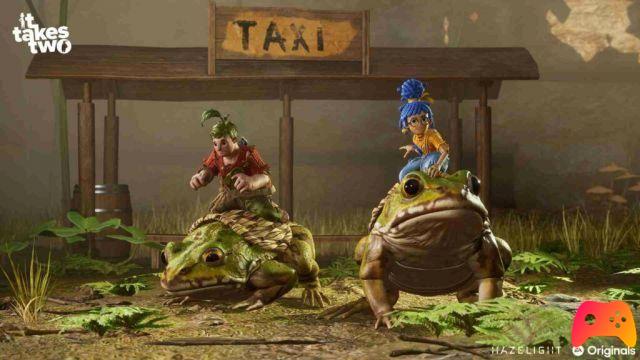 Below is a video showing it the locations of all 25 minigames which you can unlock by playing It Takes Two. However, we advise you not to venture in a hurry from one puzzle to another, but also to leave room for exploration: in fact, you will discover that the locations of the minigames are closer than they seem! The video is divided into sections, one for each minigame, so that you can immediately consult the clip that interests you and unlock the minigame you are aiming for. Once they are all unlocked, you will also get a trophy / achievement.
At this point you will surely be able to unlock all the minigames in It Takes Two, also earning the relative trophy.
► It Takes Two is a Platform-Adventure game developed by Hazelight Studios and published by Electronic Arts for PC, PlayStation 4, Xbox One, PlayStation 5 and Xbox Series X, the video game was released on 26/03/2021
The best guides on It Takes Two
It Takes Two - How to use the Friends Pass

It Takes Two: guide to the easter egg F ** k the Oscars

It Takes Two - Trophy Guide

It Takes Two - Nintendo Easter Egg Guide
It Takes Two - A Way Out Easter Egg Guide