NBA 2K22 returns to show itself in a new video. This time it is the City, the new multiplayer hub present within the title.
After having made people talk about themselves in a not exactly positive way Fournier, not very happy with the appearance of his avatar (for more information read our news), NBA 2K22 shows itself in a new, interesting video. After the release of the gameplay trailer, to the delight of the many enthusiastic fans, the 2K basketball player delights their palates by showing the City.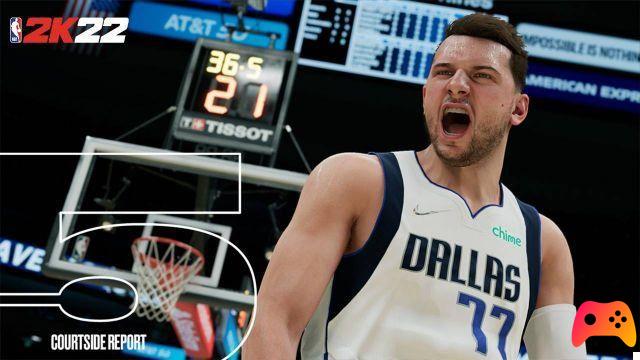 The multiplayer hub to explore on next-gen shows off all the beauty and dedication to detail on the part of the developers. No longer a district, but an entire metropolis, complete with districts and areas of various kinds. Exploring the metropolis will allow the player not only to enjoy the wonders designed by Visual Concepts but also to have fun challenging other basketball players and participating in the many activities present. Once you have chosen the group to belong to, our alter ego will be able to challenge the players of rival groups and participate in different types of challenges, each with different rules chosen according to the "Garage Hoops"Chosen by the visitors of the City.
Recall that NBA 2K22 will be released next September 10 on PlayStation 4, PlayStation 5, Xbox One, Xbox Series X / S, PC and Nintendo Switch. Have you already booked it? Will you buy it? Let's talk about it together, as always, in the comments!
► NBA 2K22 is a Simulation-Sports game developed by Visual Concepts and published by 2K Games for PC, PlayStation 4, Xbox One, Nintendo Switch, PlayStation 5 and Xbox Series X, the video game was released on 10/09/2021