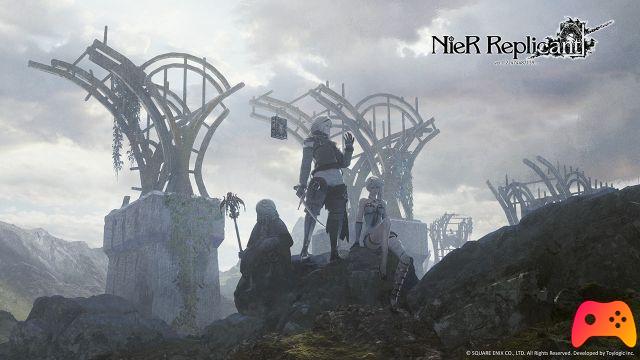 Tips on how to upgrade weapons as quickly as possible.
Once you start playing NieR Replicant ver.1.22474487139 ... one thing becomes obvious: you need enough money. In the title of Square Enix, in addition to the side missions, there are many ways to farm gold. One such method is gardening. Seeds are planted and various types of moon flowers are grown which can be sold for gold.
Head to the waterfront market to buy moon seeds. It is possible to buy red, gold and blue moon seeds but by crossing them (to get them you have to plant two different types of seeds in alternating patterns in a row) you can get other seeds. With the red and gold seeds, peach seeds will be obtained; gold and blue will release indigo seeds; red and indigo produce pink seeds; combining pink and peach will result in lunar tears. Fertilizer can be used to increase yield based on harvest time.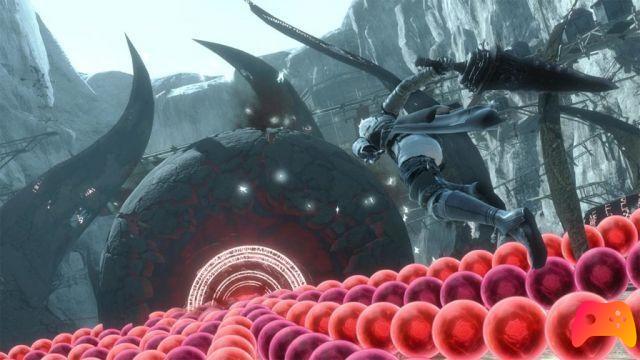 Below is a list of how much you can earn from the sale of the various types of flowers:
Red moon flower - 600 gold
Golden moon flower - 600 gold
Blue moon flower - 600 gold
Peach moonflower - 1800 gold
Indigo moon flower - 1800 gold
Pink moon flower - 1800 gold
Lunar tear - 5000 gold
If you want, you can only grow moon tears as they are the most profitable, but you should also take into account growing peach, indigo and pink seeds, which also require fewer seeds.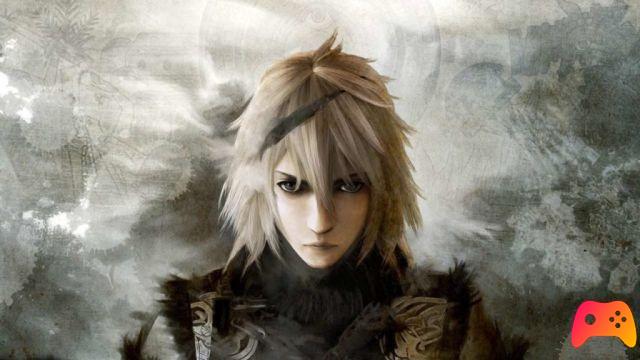 Another method is to collect materials from Junk Heap B2. Head to the north of the area and look for some boxes near the winding passage. Destroy the crates, collect the materials and leave. Come back and repeat the operation. You can also destroy the various robots in the area and sell the materials they release.
Below is the list of materials and their prices. Keep in mind that the finest materials have lower sink rates:
Copper ore - 240 gold
Clay - 400 gold
Iron ore - 500 gold
Silver ore - 750 gold
Gold ore - 1800 gold
Pyrite - 1500 gold
Amber - 3000 Gold
Fluorite - 6000 Gold
Broken arm - 120 gold
Broken antenna - 150 gold
Dented Metal Board - 150 gold
Stripped Bolt - 180 gold
Cut cable - 200 gold
Broken lens - 220 gold
Broken battery - 350 gold
Mysterious switch - 380 gold
Broken engine - 400 gold
Machine oil - 600 gold
Titanium alloy - 800 gold
Memory alloy - 4800 gold
The latest method to farm gold in NieR Replicant ver.1.22474487139… is fishing. Fishing is great for getting weapon upgrade materials, but the fish you catch can be sold. Depending on the bait and the fishing spots, different types of fish can be caught. To get as much gold as possible from fishing, a tip is to catch Royal Fish in the Eastern Road fishing zone. Once there, use the earthworms as bait and sell the fish for 4000 gold each.
How to make Damascus steel
The Madman's Lament is the most powerful weapon in NieR Replicant ver.1.22474487139… once upgraded. It can be obtained from the World of Recycled Vessel DLC, along with Fool's Embrace and Fool's Accord. While you don't need to fully upgrade it to destroy enemies, brutalizing them is a lot of fun (as well as providing the progress for the "Forge Master" trophy). To upgrade it, you need Damascus steel.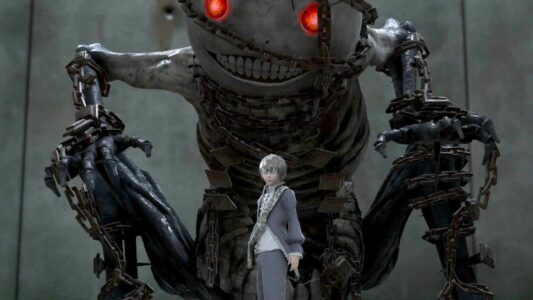 As with most materials, Damascus steel shimmers randomly. The best way to get it is to go to Junk Heap B2. Destroy the boxes on the winding path and collect the materials. Move away from the area and return to repeat the operation. You will need three pieces of Damascus steel to upgrade a weapon from the Fool set, and since the drop rate is low, it could take a long time. One tip is to prioritize upgrading the Madman's Lament and only upgrade other weapons later.
So ends our guide on some tips for farming in NieR Replicant ver.1.22474487139… gold and Damascus steel.
► NieR Replicant ver.1.22474487139… is an RPG-Adventure game developed by Toylogic and published by Square Enix for PC, PlayStation 4 and Xbox One, the game was released on 22/04/2021
The best guides on NieR Replicant ver.1.22474487139…
Nier Replicant ver.1.22474487139 - Weapons Guide

Nier Replicant ver.1.22474487139 - All endings

Nier Replicant ver.1.22474487139 - The sword of Kainè

NieR Replicant - Trophy list