The New World game has the function of being multiplayer, which means that you can enjoy this game with both Steam friends and other people online, there are many people who are buying this game and it is a game that it brings its own challenges and actually that's what makes it interesting, it requires a lot of strategy, if you are one of those solo players or you like to form teams, it is good that you think carefully about which faction you will join.
What do you need to know about the New World?
The first thing you should know is that this is a massively multiplayer online video game, that means you will share a server and virtual space with many players, these players will find themselves in situations similar to yours. It's a game where you have to be careful if you want to rank up, as the dangers are rampant. But let's see in detail what it is:
What is the New World about?
In New World you will start as an adventurer who is shipwrecked on the shores of the supernatural island of Aetérnum, this island is an exciting open world, where the dangers and opportunities to create new destinations are close at hand.
You will find infinite opportunities to fight, gather resources and team up, in an environment of wild nature and island ruins. You can fight alone or with a small team, or if you prefer a colossal army. Use supernatural forces in PvE and PvP battles.
How you play?
Once you have chosen the server that you like or suit you the most, you can start customizing your character. You can choose the face type, skin tone, eye color, facial hair, scar among other things you can choose for your avatar. Choose well, since the features will make your character stand out from the rest.
The story of the game begins on the mainland, with a destroyed environment. You have to choose a faction in New World, there are 3 which are: Looters, Syndicate e Pact. Each of them has their own advantages and exclusive items, hence the importance of knowing how to choose which faction to belong to. In the battles you will face other factions, they are battles of 50 against 50 players, to conquer the terrain, the more territory they have under control, the more XP they will receive.
Guilds and PvP battles
The game mainly focuses on fortress battles, PvP and other PvE events. Battles last 30 minutes, include various points of conquest, gates and walls, siege weapons. In battles there is only one winner, the attacking guild penetrates the fortress or the defenders win when time runs out.
Guilds or factions they are alliances that will give you special advantages, you will have special equipment and items that can only be acquired through these means, the guilds. Each faction has different missions and once completed they will reward you and increase the reputation of the group as well. Each faction has 5 ranks, and each rank unlocks more gear, items, materials, and more.
What is the official site of New World?
The official site is NewWorld.com, this is where you can find the answers to the most frequently asked questions related to the game, you can also find out about the game updates, improvements and opinions of other players, visit the official website for any questions.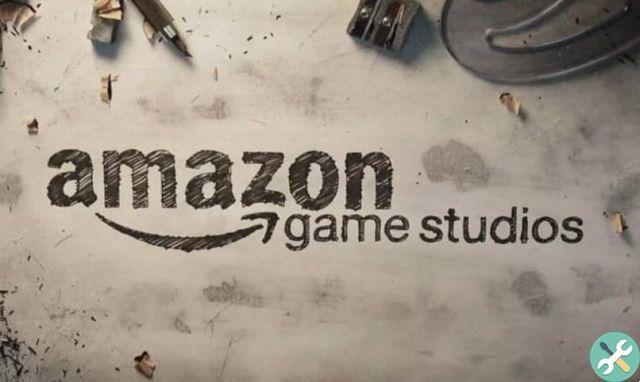 On which sites is it possible to officially buy New World?
To buy this New World game you have to take into account several aspects, for example you need to have access to a real money account to be able to acquire the game. The platform has as many pages as you can use as a virtual shop to acquire New World with maximum security and therefore feel comfortable on the investment. Let's see what these virtual stores are:
Amazon
On amazon.com you can buy the edition of this game, the one that suits you best. For the amount of $ 39,99 you can get the Digital Only Standard Edition and for $ 49,99 the Digital Only Deluxe Edition.
Vapor
On Steam you can also buy the edition of this game, in this virtual shop, so to speak, you can find the two editions at the same price on Amazon.