Double Fine releases a movie full of narrative and gameplay elements.
Psychonauts 2 e is about a month away we have the opportunity to take a look at the title through this new Story Trailer full of narration and gameplay phases, released yesterday by Double Fine.
Let's find out some details on the plot of Psychonauts 2 also thanks to the short plot of the game Double Fine Productions, distributed by Microsoft, included in the description of the new Story Trailer: In Psychonauts 2 we see Razputin Aquato, a trained acrobat and a young powerful psychic, who fulfills his dream of joining the PsychonautHere, however, he discovers that not all is going well with the once-renowned spy organization. Their leader is in a comatose state and an infiltrator is hiding among them. Added to this are a group of fanatics who are working hard to revive Maligula, a long-deceased psychic killer. It will be up to Raz to train his mind and unravel an intricate tangle that threatens to throw the world into chaos.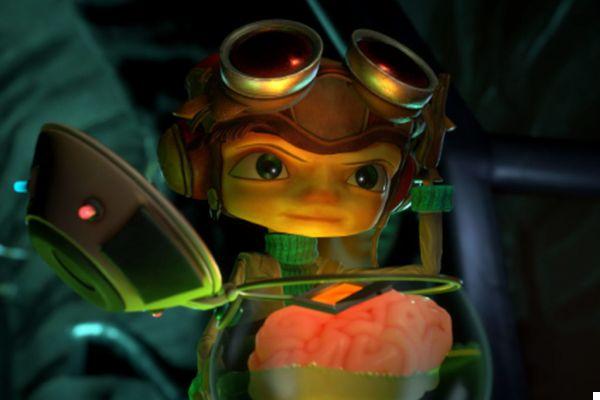 As we said, there is about a month left for the release of Psychonauts 2: available from August 25 on PC via Microsoft Store and Steam and on Xbox One, Xbox Series X and Xbox Series S consoles. Double Fine confirmed that the title will also arrive on other consoles, including PlayStation 4 and PlayStation 5 thanks to backward compatibility, and additional PC stores.
► Psychonauts 2 is a Platform-type game developed by Double Fine Productions and published by Xbox Game Studios for PC, Mac, PlayStation 4, Xbox One, Linux and Xbox Series X, the video game was released on 25/08/2021
Psychonauts 2 is a great game that cannot be missing from your collection: we have decided to evaluate it with a 90%, if you are interested in learning more you can read the Psychonauts 2 Review