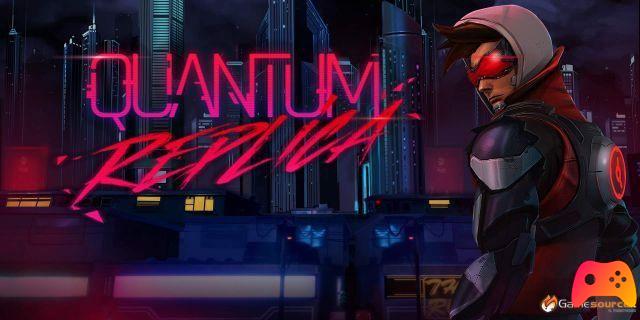 Synthwave trophies.
Landed on PC 3 years ago, Quantum Replica has only arrived on consoles a few days ago accompanied by the review of our Matteo Cadeddu.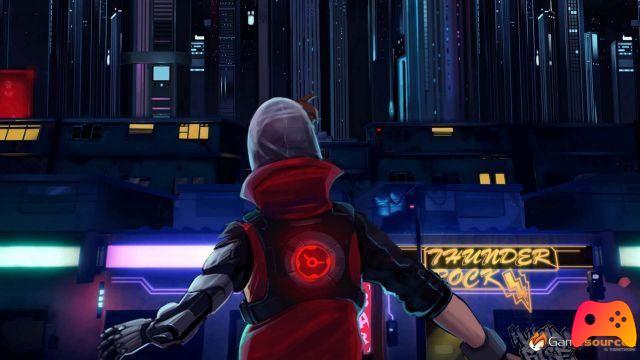 Despite the title of ON3D Studios has numerous flaws that compromise the final quality, presents a long list of trophies capable of attracting the most hardened collectors.
BRONZE TROPHIES
There is something here: Open an object container
Hacker: Hack a terminal
More health: Find and use a Health item
More energy: Find and use an Energy Juice item
It seems like an eternity: Slow down time 10 times
Let's make some noise: Shoot 3 enemies in the same room with Lethal Ammo
Quick moves: Obtain the Time Manipulation: Sprint skill
Like a flash: Get the Time Manipulation skill: Shadow Mode
Climber: Get the upgrade for the robotic arm that allows you to climb
You should start from the bottom: Reach the warehouse (complete level 1)
Time is money: Recover Weapon Slow Time (Complete Level 2)
Enlist: Infiltrate the Barracks (Complete Lv. 3)
Scavenger: Get on the garbage truck of the barracks (complete level 4)
Back to town: Reach the city (Complete Lv. 5)
Mass control: Teleport to the lab (Complete Level 6)
SILVER TROPHIES
The ghost inside the car: Hack a camera panel in the city
Call me Lightman: Complete a level without getting caught
Fall? Never: Complete the path of the falling plane without ever falling
Healthy: Find all health upgrades
Curious: Open all containers
Call for reinforcements: Kill Stormgast
Thanks and lots of barrels: Destroy the insane bomber
Domo arigato Mr. Roboto: Kill the TKST
It was like Master Mold: Destroy H4V0K in the city
The main one, not a copy: Defeat ZeD
Shh, honeyGet 50 Silent Kill kills
Bang, bang, on the roof!Get 50 kills with Lethal Ammo
good night and sweet dreams: Put 50 guards to sleep with Non-Lethal Ammo
Boom, boom, on the roof!: Kill a guard with a mine in the junkyard
Sliced: Have a guard run through the lasers in the barracks
GOLD TROPHIES
Merciful: Complete the game without killing any soldiers
Too slow: Defeat any boss without getting hit
Victory victory, it is a great revelry: Complete the workshop (complete level 7)
Man down!: Kill 80 guards
PLATINUM TROPHIES
Welcome, Alpha.: Unlock all trophies
If you are a lover of synthwave, retro-futuristic atmospheres and the flaws do not scare you, Quantum Replica could be the right game to stock up on trophies.
► Quantum Replica is an indie-Adventure-Stealth-Shooter game developed by ON3D Studios and published by 1C Company 1C Publishing EU PQube for PC, PlayStation 4, Xbox One, Nintendo Switch and Steam, the game was released on 31/05/2018 The version for Nintendo Switch came out on 14/05/2021 The version for PlayStation 4 came out on 14/05/2021 The version for Xbox One came out on 14/05/2021
Quantum Replica is a game that we recommend only to true fans of the genre: we have decided to evaluate it with a 60%, if you are interested in learning more you can read the Quantum Replica Review
The best guides on Quantum Replica