For many, "Mirror Reflection" is one of the last trophies obtained, this is because the weapon that allows you to unlock it has a peculiarity ...
Ratchet & Clank: Rift Apart as well as being one of the best games of the year is also one of the funniest titles to platinum in recent memoryto. Thanks to the removal of some tedious trophies present in the reboot (goodbye Discotron) the adventure can be platinum in a single run. Among all the trophies, however, one in particular proves to be difficult for many, despite the appearance of it being extremely simple.
Let's talk about the "Reflected Mirror" trophy and in this guide on Ratchet & Clank: Rift Apart we will see how to get it!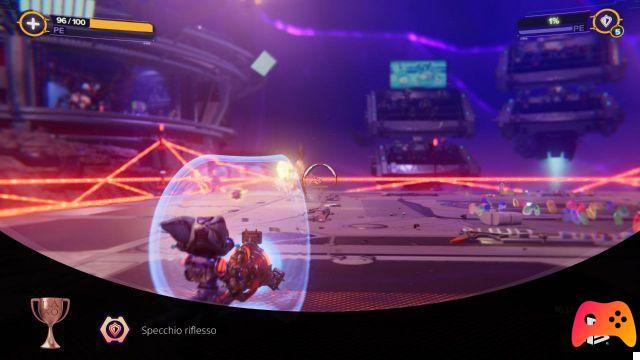 The description of the Reflected Mirror trophy is clear on the objective, to kill 10 enemies by repelling enemy projectiles with the Antivacuity Reactor. First you will have to buy the weapon from Ms. Zurkon, it will be available approximately in the middle of the game. After that you will have to upgrade it to level 5, thus making it evolve.
In fact, the reason why the trophy is so annoying is because the weapon does not repel enemy bullets until it is maxed out! Once it is maxed out, turn up the difficulty to increase the bullets fired by the enemies and go to round 1 of the bronze trophy inside the Zurkon JR arena.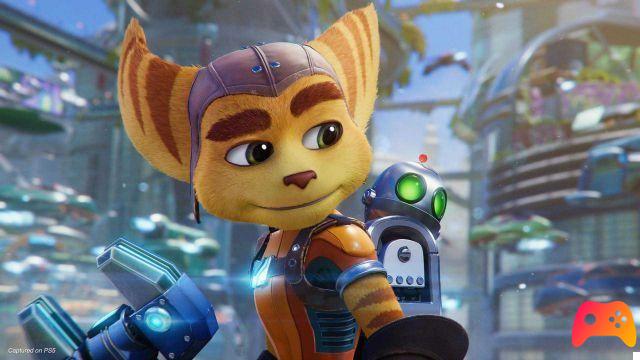 At this point, just activate the weapon's shield by pressing L2 and wait to see at least 5 red points above it. Then fire and the shots will search for a target. But be careful not to be too close to the enemies.
The anti-acuity reactor not only repels shots, but also acts as a shotgun, get too close to your target and it will die from the shot of the weapon rather than from the rejected bullets. To make sure you are at the correct distance, look at the fire reticle, when it is white you can shoot!
If you have recovered enough Golden Bolts (in case you can check our guide!) Activate the infinite ammo to make your job easier.
► Ratchet & Clank: Rift Apart is an Adventure-Platform game developed by Insomniac Games and published by Sony Interactive Entertainment for PlayStation 5, the video game was released on 11/06/2021
Ratchet & Clank: Rift Apart is a game to own at all costs: we decided to evaluate it with a 95%, if you are interested in learning more you can read the Review of Ratchet & Clank: Rift Apart.