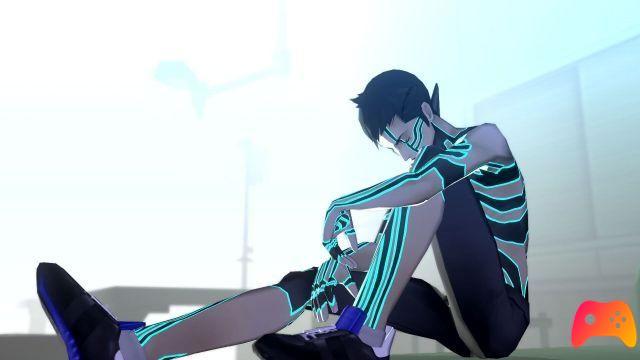 Here is the list of all the trophies obtainable in Shin Megami Tensei III Nocturne HD Remaster.
Shin Megami Tensei III Nocturne HD Remaster, a remastered version of the original title released in Europe on PlayStation 2005 in 2, is available on PC and PlayStation 4 from 25 May 2021, while the Nintendo Switch version is expected this year. The game of Atlus belongs to the series that originated the best known Persona sub-series.
Below is the Shin Megami Tensei III Nocturne HD Remaster trophy list, we invite you to pay attention to possible spoilers of the title as they could be present in the following lists.
BRONZE TROPHIES
Casual Gamer
You have completed a level of Puzzle Boy.
Soft drink maniac
You bought all the drinks from the vending machines.
Rise of the Devil
Got a new title for the Half-Devil.
Unexpected power
You made a demon change abilities.
A new look
You evolved a demon.
Inspire respect
Received 100 gifts from demons.
The road to Hell
You have raised the level of the Half Devil for the first time.
Bad habits
You have fully upgraded one Magatama.
Demonic rebirth
You have received your first Magatama.
Heretical ritual
You performed a demon fusion for the first time.
First contact
You have recruited a demon via conversation for the first time.
Rest in peace
You saw the Game Over screen for the first time.
Alteration
You have suffered a status change for the first time.
Press Turn Master
You hit a weakness 100 times.
First victory
You have won your first battle.
Tokyo devastated
You have arrived in the World of Vortex.
Vortex traveler
You have used the Amala Link 50 times.
Amala wheels in operation
You used an Amala Network Terminal for the first time.
Mapper
You have completely mapped out a dungeon map.
Permanence of chaos
You have broken all hope of a creation.
Old world, new landscape
You have recreated the world as we know it.
The world of the strongest
You have led to the creation of the world of Yosuga.
An unpredictable world
You led to the creation of the world of Musubi.
A world in silence
You led to the creation of the world of Shijima.
Warrior Demon
You completed the game on NORMAL difficulty.
SILVER TROPHIES
Huge expectations
Fully upgraded all of a demon's stats.
The depths of damnation
Fully upgraded all of the Half Devil's stats.
Demon aggregator
Performed a Demon Fusion 50 times.
Experienced negotiator
You have recruited 30 demons via the conversation.
Devastating blow
You have dealt 999 points of damage with one hit.
Expert demon
You completed the game on HARD difficulty.
GOLD TROPHIES
Pro Gamer
You have completed all levels of Puzzle Boy.
Master of doom
Fully upgraded all Magatama.
Magatama collector
Obtained all Magatama.
Master of the Compendium
You have completed the Compendium of Demons.
Lord of creation
See all endings.
PLATINUM TROPHIES
True King of Chaos
Collected all trophies.
Shin Megami Tensei III Nocturne HD Remaster has a total of 37 trophies, of which 25 are bronze, 6 silver, 5 gold and finally that of platinum, dedicated to obtaining all other trophies. If you are interested in learning more about this title, we recommend that you take a look at our review. We wish you a good play and invite you to tell us what you think of this title in the comments.
► Shin Megami Tensei III Nocturne HD Remaster is a JRPG type game developed and published by ATLUS for PC, PlayStation 4 and Nintendo Switch, the video game was released on 25/05/2021 The version for Nintendo Switch is scheduled in the 2021.
The best guides on Shin Megami Tensei III Nocturne HD Remaster
Shin Megami Tensei III Nocturne - How to get the Super Pixie