The streaming video game platform Google Stadia completed its first year of life a few weeks ago. With a complicated start due to the limited catalog and high prices, Stadia's growth in just one year has been really significant.
Today it not only has a decent catalog of titles but is also the best platform for enjoying demanding games like the recent Cyberpunk 2077.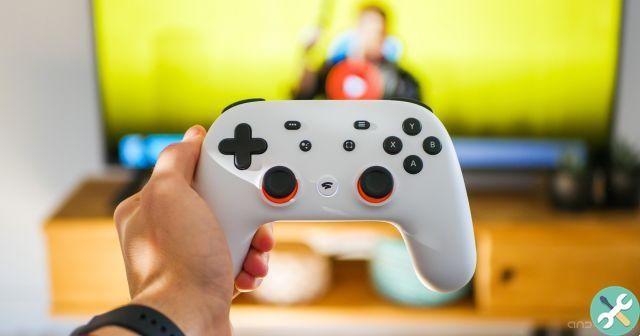 Google Stadia, the future of video games?
Google Stadia works great, it's a really comfortable platform, and it also allows you to play games on phones and tablets quickly and easily. being a great complementary option to other services such as PlayStation, Xbox or Nintendo Switch.
So, if you've just been given Google Stadia or given yourself a whim, we leave you the best games to release this more than interesting video game service.
Tomb Raider Trilogy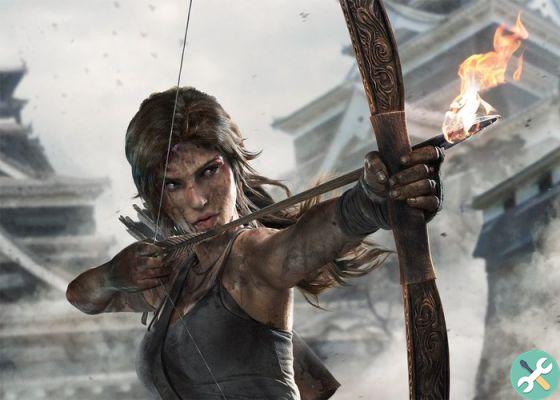 The three Tomb Raiders are the best you can play on Google Stadia
In the absence of a match, better three. Because even if the three Lara Croft titles are perfectly enjoyable independently, having a chronological order we highly recommend playing them all. Not surprisingly, these are three spectacular games that you will love.
This is a reboot of the adventures of Ms. Croft which first appeared in 1996 with the legendary Tomb Raider for PSX, Saturn and PC. The truth is that the formula had lost its charm over time, so in 2013 it was decided to make a clean sweep. The result is fun games, full of action and, above all, with many supernatural elements that fascinate us.
Red Dead Redemption II
Not only is it one of the best games on Stadia, but on any other platform. The game from Rockstar Games, the current developers of GTA, it's like watching a good western movie, but it's turned into full power.
It's a long game, with a huge world to explore and hundreds and hundreds of activities to do, so if you're looking for a title that takes you many hours to complete, look no further.
Octopath traveler
Unfortunately, RPGs are not a genre that abounds in Google Stadia but it is true that there are some goodies that are essential. One of them is Final Fantasy XV and the other is Octopath Traveler, the Square Enix title originally released on Nintendo Switch and subsequently seen the light on PC and Stadia.
Octopath Traveler is an "old school" RPG with retro graphics, turn-based combat, incredible music and unforgettable characters. Surely all those who enjoy more action-focused RPGs will notice Octopath Traveler something "archaic" but all those who have enjoyed games like Final Fantasy, Dragon Quest, Suikoden and many others, Octopath Traveler will immediately enter one of your favorite games.
Gylt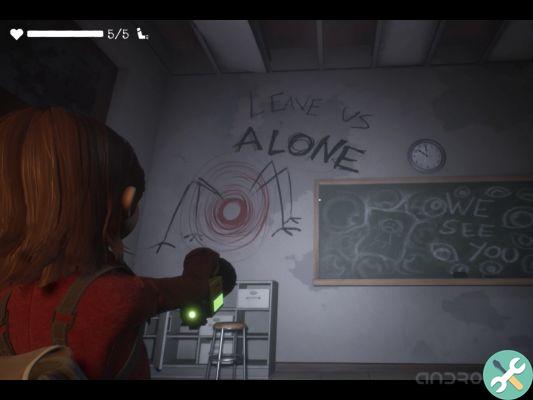 Gylt is an unmissable title in the Google Stadia catalog
Google Stadia also has its own exclusive games. While they don't have the same AAA budget as Sony or Microsoft, they're still pretty cool. Gylt is Stadia's first exclusive and is a game you have to play yes or yes, it is also created by a Spanish studio.
It is a horror game in which we face Sally, an introverted girl from a mining town located in North America who is looking for Emily, her missing cousin. The game is not just a "horror game", but it also deals with sensitive issues such as bullying.
cyberpunk 2077
One of the latest games to reach the Google platform and arguably one of the most controversial titles to have been released. The creators of The Witcher promised us a huge world, with many decisions and an unprecedented story. They got it all even though the desktop console versions of Cyberpunk 2077 are a real shame.
Luckily we have Google Stadia and Cyberpunk 2077 looks really good on that platform. Not in vain, unless you have a really powerful gaming computer, Google Stadia is the best place to enjoy what it is without a doubt, one of those titles that will leave its mark.
Destination 2
One of Google Stadia's oldest games and that we can enjoy even today in a totally free way, without having to pay absolutely anything.
While Destiny 2 is a shooter with a really long and fun single player campaign, where it is most appreciated is in its multiplayer aspect. Whether with friends or with other users, Destiny 2 offers us hundreds and hundreds of hours that we will use to complete missions, kill powerful beasts and improve our character's equipment. A title that all Google Stadia users must play yes or yes.
Assassin's Creed Valhalla
And we conclude with one of the games that have the best taste in the mouth lately. Assassin's Creed is one of the most popular sagas of recent years, although unfortunately Ubisoft, its creators, they hadn't pressed the button in a long time.
With Origins they did it, mixing RPG touches with all the spirit of Assassin's Creed. With the Odyssey and ancient Greece they improved the formula even more and now with Valhalla and its Vikings, we can say that they have almost reached perfection.
Assassin's Creed Valhalla is the best one coming out in 2020 and if you like open worlds, Vikings and Norse gods, we don't know what you are doing by reading this article and not enjoying Assassin's Creed Valhalla on your TV with Google Stadia.
Star Wars Jedi: Fallen Order
Star Wars is one of the most important brands in the world. With millions of fans, we have Star Wars in movies, books, comics, series and even video games. Star Wars Jedi: Fallen Order was a total surprise that proved i Star Wars single player video games can be almost exceptional.
With a unique and totally canonical story in the Star Wars universe, is a game that mixes the gameplay of Dark Souls, Uncharted and Prince of Persia. The result is an indispensable title not only for fans of the George Lucas universe, but also for all lovers of adventure games.