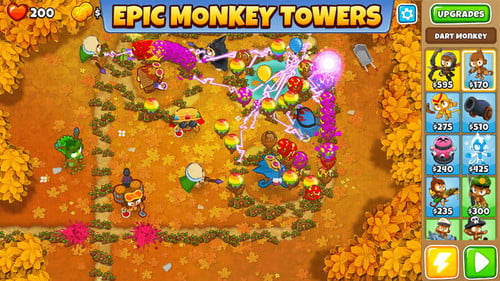 ---
While many of us like to play on desktop consoles like PlayStation 4 or laptops like Nintendo Switch Lite, the truth is that playing on a computer is on another level. No one beats a good gaming computer in terms of power or graphics, so there are not a few users who prefer this type of platform to have fun with video games.
Now, not everything in life is power, and despite the computer's catalog of titles being quite large and with great games to enjoy, many of them can also be installed on our smartphone. Obviously with a worse graphics quality but equally enjoyable. The advantage of playing on a smartphone? The power to take it anywhere.
Dead by daylight mobile
One of the funniest multiplayer games for PC is fun for mobile phones too. It is a title where we have to choose either to be a killer or a survivor. The first will obviously have to hunt down the second, the survivors will have all the means to survive and use all their wits to escape.
dead cells
Dead Cells is a very challenging game in which not only will we die hundreds of times, but we will also have to control our avatar in an almost perfect way to advance in the different scenarios. Without a doubt it has been one of the hottest video games since it launched in mid-2018 and despite the time that has elapsed, Dead Cells is still on everyone's lips.
Grand Theft Auto
One of the most popular video game sagas like GTA is also on Android. To indulge this spectacular saga on our Android phone, the best and fastest way is to go to the Play Store app store and look for the different games that the company has decided to launch for our favorite operating system. For a few euros we will have the complete collection of these exciting titles full of action, shooting and car chases.
Minecraft
One of those games that was a before and after in the history of video games. With Minecraft we can explore infinite worlds, build all kinds of things and create weapons and armor. No matter doing it alone or with friends, Minecraft is fun on your computer and mobile too.
Final Fantasy IX
Final Fantasy is one of the longest-running and most important Japanese RPG sagas in history. Although he has many games to his credit, Episode IX is undoubtedly one of the most remembered. Today it celebrates 20 years since its first appearance on Sony's original PlayStation, although over time platforms such as handheld consoles and even computers have received their own edition with high definition graphics. And yes, it is also on Android phones.
Fortnite
And we concluded how it could not be otherwise with Fortnite. The fashion battle royal today is the most played title today with millions of people enjoying it at the same time. A game that, while it's not bad to have fun with a good computer, good graphics, and a keyboard and mouse, is also a lot of fun on an Android phone.