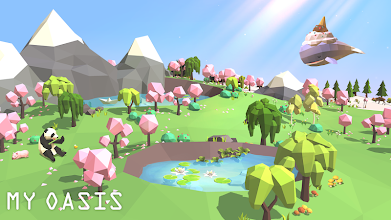 ---
When you think of a mobile game, you imagine the typical shooter game like Fornite or Call of Duty, but it must be said that there are many genres besides action games and that among our favorites there are are those perfect titles for relaxing fun.
So turn on your smartphone, have a good time without interruption e enjoy these relaxing games that we present to you next.
Alto's Adventure and Alto's Odyssey
They are actually two different titles but made by the same developer and with the same premise, so we put them as one. Both games have spectacular graphics and simple, addicting yet relaxing gameplay. We will embark on an endless snowboarding odyssey as we cross beautiful alpine hills, ancient forests and abandoned ruins. Two essential games on any Android phone and totally free.
Monument Valley 1 and 2
The same as the previous ones. Two games that, while maintaining almost identical gameplay, invite us to solve puzzles with beautiful graphics that are almost a work of art. Two of the best mobile games ever made, and if you haven't tried them yet, we recommend that you do it right away. They are worth what they cost without a doubt.
Stardew Valley
One of the most successful RPGs also has its own version for mobile devices and it is truly mind-blowing. We will put ourselves in the shoes of a boy who has to build a farm from scratch and even if said so it may seem simple, it is not. Not only will we have to grow plants and vegetables or raise animals, but also interact with the rest of the inhabitants of the city. A fabulous adventure that will make us stay in front of the mobile screen for hours and hours.
Minecraft
And we conclude with one of the games that moves millions of people around the world. Nothing more and nothing less than Minecraft. This title can be played in many ways, but a favorite is to play it silently, as we build our home, decorate it and explore its immense world. A perfect game to spend those long relaxing afternoons that you deserve from time to time after so much work or study.