Just as you are interested in get garage, you may also be interested in knowing how to get helicopters or if you want a more amazing vehicle you can buy a tank.
How many garages can be purchased in GTA 5?
It is no secret that getting garages for our GTA 5 vehicles is quite necessary and more when we have more, even though it seems nice to have a lot of garages, there is a limit that the GTA 5 game Offers us , consists of having only 6 garages and it also applies to properties such as apartments or houses, for many players of the GTA 5 game the number is fine since it seems a fairly considered number, but for others not so much since there is a desire for more space.
How the garage works in GTA V
The function of the GTA V workshops is simple, it consists of keep your vehicles such as cars, bicycles, motorcycles, for as long as you want and also it will always be close to where you are unless you have mistakenly left your vehicle at another site, in which case we should see the starting points of the mission.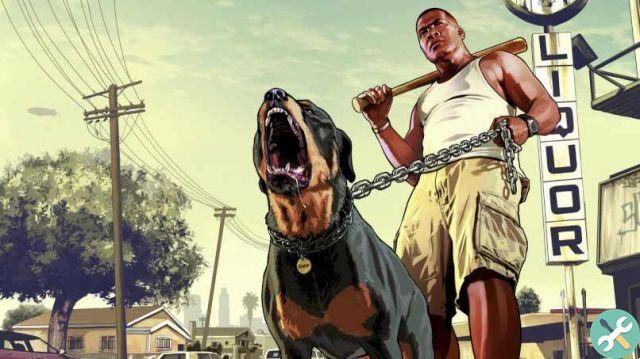 How to have a bigger garage in GTA V
Like everything, when buying a garage in GTA V, the prices and its features vary, that is, the cheapest garage has a smaller location and size than the larger garage than if it has more space and in addition, a location better, so for get bigger garage in GTA V we should pay a fair and necessary money to get it.
What's the best garage in GTA?
While all GTA garages are useful, it never hurts to acquire the best and most recommended garage in this game, based on the game and players, they say the most suitable, well-known and complete garage was the Sandy Shores Airfield, it is a garage that you get it with the mission of (Ron, the nervous), this garage is so spacious that it gives us the luxury of storing planes, helicopters and even military vehicles.
Importance of getting garages in GTA 5
Vehicles have always featured prominently in the GTA series. From vintage cars to tanks and jet skis, the franchise has only expanded its catalog.
However, what has changed is the way these elements are handled. In this case, getting garage in GTA 5 is essential because it allows you to keep the vehicle in question. It is not enough to steal or buy it if it is not properly protected the game engine will delete it sooner or later.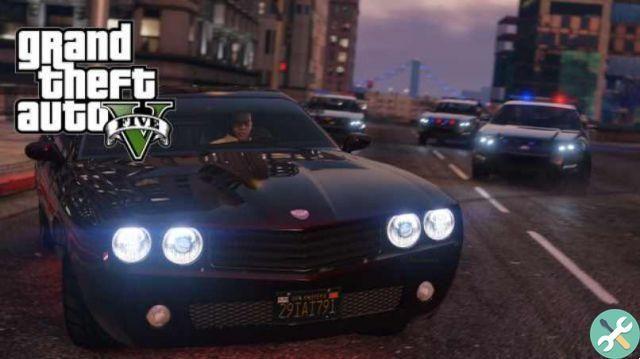 This way, if there is a car you are particularly fond of, it is mandatory that you have your own garage. Likewise, if you are looking to complete a particular collection (one color, one model or special vehicles) you will need several to make it. You will acquire many in story mode and safe houses usually include a parking space.
How to buy a garage in GTA 5 story mode
For GTA 5 players it is always essential to know how to get garages in story mode, you have to keep in mind that garages will be unlocked as you progress through the main story, after which they must appear on the map and go to the location you would have access to to select and get the one you want (it should be noted that not all garages are available for all characters).
Where to find garage in GTA 5?
If what you are interested in is buying a new garage exclusively, in this section you will find where to find them without too many complications. Keep reading!.
History mode
First of all, it doesn't hurt to remember that many of the safe houses you acquire during story mode have one or more parking spaces. Likewise, various companies will also provide a similar benefit.
As for garages, these will be unlocked as and when advance in the main story. Once this is done, they will appear on the map and by going to their location you can acquire it. Although they are a property, many of them will not generate weekly income. Also, don't ignore the fact that not all garages will be available to all characters, so you'll have to switch between them to get them all.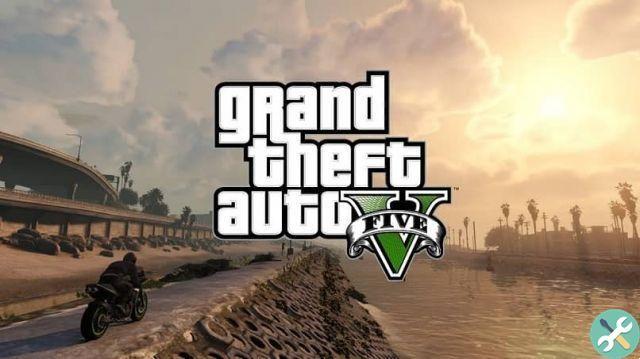 The most recognized garages
Perhaps the best known when it comes to getting garage in GTA 5 is the Sandy Shores Airfield. This is achieved thanks to the mission of "Ron the Nervous" and will allow you to save planes, helicopters and military vehicles.
On the other hand, there are others that after this mission and if you are registered at the Social Club (your Xbox 360 or PS3) you can get them for free. Otherwise you will have to pay a certain amount of money.
This is how you can acquire the Franklin Clinton Garage with space for four cars. You can also get the Trevor Philips Garage for four cars as well and the Michael de Santa Garage with the same capacity. All three garages are available for the non modest sum of $ 30.000.
As for aircraft and military vehicles, you can opt for the Hangar Franklin Clinton o l'Hangar Michael de Santa. Each of these can be purchased for $ 1.378.000, with enough space for 3 military vehicles and 6 aircraft. If you want something more modest, you can also purchase the Vespucci Heliport for $ 419.850 which will allow you to stock up to four helicopters.
Finally, as far as the sea goes, you can buy the Puerto del Sol Pier if you have $ 75.000. This pier has room to dock 7 of your marine vehicles.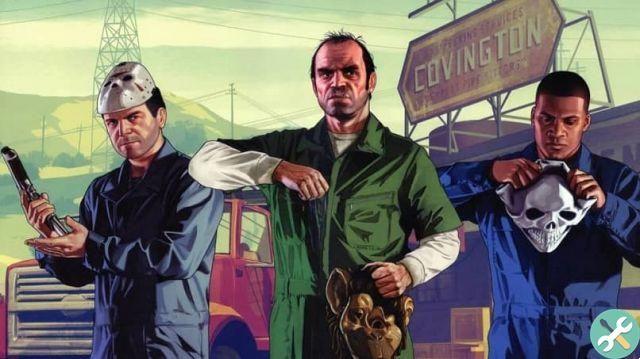 Online mode
In this game mode, all you have to do is go to the Internet in the game itself and go to the following link. There you can buy the one that suits you best by paying the required amount.
GTA online offers many garages like this, located in a wide variety of areas, but they are grouped into low, middle and high class. In this way, prices range from an affordable $ 25.000 to a sizable $ 150.000.
GTA is one of the most popular car games that you can find, if you are a fan of this game you will surely be interested in knowing other tricks such as keyboard controls to avoid hits or how to become invisible.
How to buy garage in GTA 5 online
As we have already understood, getting a garage is not difficult and especially when it comes to buy in GTA 5 online, apparently this turns out to be the easiest and most accessible way, so we'll leave you a series of steps so you know how to do it.
Enter the website (Dynasty).
Choose the type of property you want to buy, in this case select (Garage).
Finally, observe and select the garage you prefer.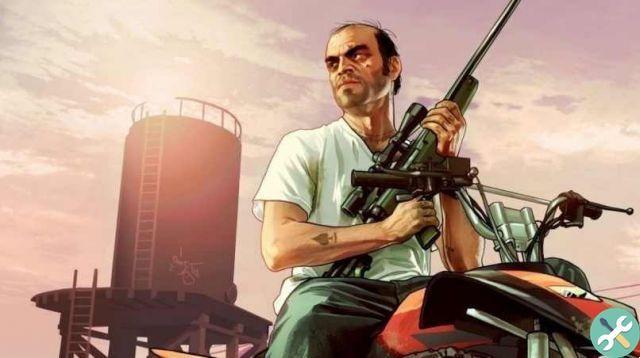 Where is Michael's garage from GTA 5?
It's always pretty curious GTA 5 players know the location of this character's garage, so that the search does not get so complicated, we will leave you the exact address so that you can get it.
Go to (Vine Wood, Los Santos).
There you will find Michael's mansion and its garage.
Where is Franklin's garage in Grand Theft Auto 5?
To find Franklin's garage in GTA 5, we will have to go to the Davis neighborhood, exactly in Grove Street, it is a quite large and apparently abandoned building, you can also see several car logos and also you should know that this garage has space to store up to 5 cars.
How to buy Franklin's garage
Like any garage, we can purchase this at a considerable price depending on the country we are in, plus if you are registered at Social Club di Rockstar Games you can get this garage totally free.
Where are the war machines stored in GTA V?
The car gives war to GTA V can currently being kept in hangars as for now they do not have a garage big enough to store these cars, although it can also vary, for example (if we buy it in the army vehicles, apparently they will be in the hangar), but (if we buy the rest of the cars , they will appear in the garages we have purchased).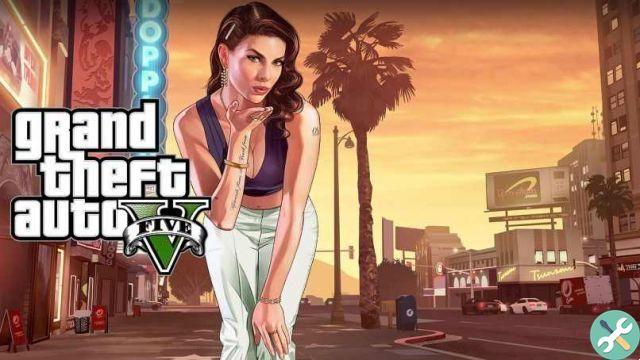 How to buy a hangar in GTA 5
Before buying a hangar in GTA5, you should know that we can choose alone 5 hangar and an additional one, the cheapest are located at Los Santos International Airport, although prices may vary, if you can find a large difference in numbers within from the cheapest to the most expensive.