Ubisoft announces its plans for one of its most famous series
Assassin's Creed Infinity was unveiled today, both unofficially by Jason Schreier for Bloomberg and officially by Ubisoft. The new title will be based on a new concept for the series, following the success of Assassin's Creed Valhalla. Assassin's Creed Infinity will be more of a kind of platform that will be updated from time to time, with multiple settings, both as regards the historical setting and, obviously, the areas of the world to be explored. Working on it will be Ubisoft Quebec and Montreal, teams that so far have alternated in the development of new chapters, but which now they will work together.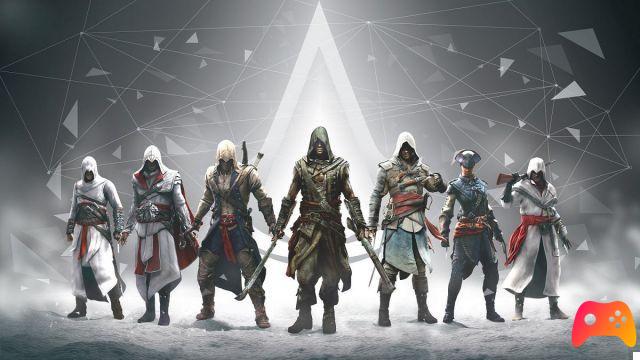 However, Ubisoft Quebec should lead the work. As for the launch of Assassin's Creed Infinity, this is expected to take place from 2024 onwards. The executive producer of the franchise will be Marc-Alexis Côté, founding member of Ubisoft Quebec and already involved in the development of Assassin's Creed Brotherhood and Syndicate. Each of the two studios will then have a creative director: Jonathan Dumont for Quebec and Clink Hocking for Montreal. The news came surprising everyone, considering that the RPG formula adopted by the last three chapters of the series has been very successful: all that remains is to wait for new releases from Ubisoft to find out more about Assassin's Creed Infinity.
► Assassin's Creed Valhalla is an Adventure-type game developed and published by Ubisoft for PC, PlayStation 4, Xbox One, PlayStation 5, Xbox Series X and Google Stadia, the video game was released on 10/11/2020
Version for PlayStation 5 from 19/11/2020
Assassin's Creed Valhalla is a beautiful game that cannot be missing from your collection: we have decided to evaluate it with a 90%, if you are interested in learning more you can read the Assassin's Creed Valhalla Review