The remastered version could also arrive for PC.
Bloodborne, often regarded as one of the best PlayStation 4 games ever developed, could receive a remastered version for the next-gen. A few days ago, rumors began to circulate about a possible remastered entitled "Endless Nocturne". Instead, more recent rumors seem to have revealed that a "Hunters Edition" will arrive on PlayStation 5 and PC on the Steam platform.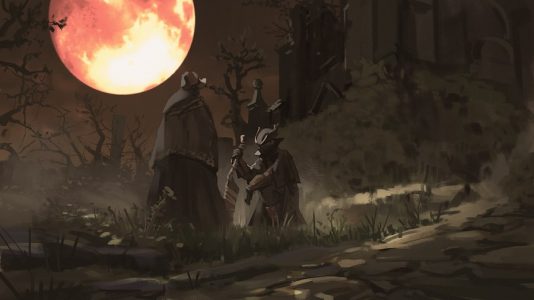 The new leak in question is present on a famous forum by a well-known group of leakers. However, if the user who posted the rumor is actually the leaker group, they could also be well founded rumors, as they leaked Bloodborne for PlayStation 4 in advance.
This same group of leakers also claims that the "Hunters Edition" will not include new levels, but an expansion of the Cathedral Ward and Cainhurst Castle.. They also claim that there will be six new weapons, three for the right hand and three for the left:
Cosmic Revolver (left hand)
Impact Rifle (left hand)
The Great One's Touch (mano sinistra)
Cainhurts Flail (right hand)
Kos Placenta (right hand)
Coldblood Coil (right hand)
It also appears that the PlayStation 5 version has two modes:
Quality Mode: 30 FPS in native 4K with ray-traced shadows
Performance mode: 60 FPS in 1440p up to 4K with lower quality ray-traced shadows
The PC version of the game will be released 6-12 months after the PlayStation 5 version according to the user. Also, the expected release date could be around the end of January / early February.
► Bloodborne is an RPG type game developed by FromSoftware and published by Sony for the PlayStation 4, the video game was released on 24/03/2015 The version for PlayStation 4 came out on 26/03/2015
Bloodborne is a beautiful game that cannot be missing from your collection: we have decided to evaluate it with a 80%, if you are interested in learning more you can read the Bloodborne Review