The title FYQD-Studio and Playism returns to show itself with the movie Game Charging Night 2021.
The Bright Memory: Infinite fps is an ambitious project announced in 2020 as evolution of Bright Memory, debut title (but could almost be considered an extended demo, ed) of a one-man only work (FYQD). After some time Bright Memory: Infinite returns to appear on the videogame scenes with a new trailer Game Charging Night 2021 in which it is possible to appreciate some frenetic gameplay phases and a boss-fight.
The title will be released in the course of 2021 on PC via Steam and on Xbox Series X / S, to arrive later also on PlayStation 5, but at the moment a precise launch date has not been confirmed.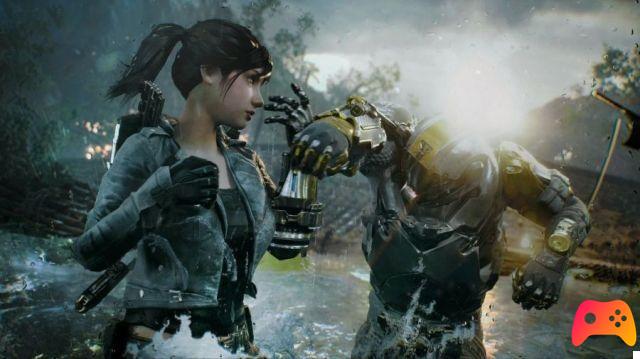 Bright Memory: Infinite is the sequel to Bright Memory, released last year and of which you can read our review. The original title is a very brief experience, comparable more to proof than to a complete title, and therefore its author Zeng Xian Cheng has confirmed that Bright Memory owners will receive a free upgrade to Bright Memory: Infinite. We just have to wait for a launch date but, if the release is confirmed for 2021, we will not have to wait long in theory.
► Bright Memory: Infinite is a Shooter-indie game developed and published by FYQD-Studio for PC, Xbox One and Xbox Series X, it will be released in 2021