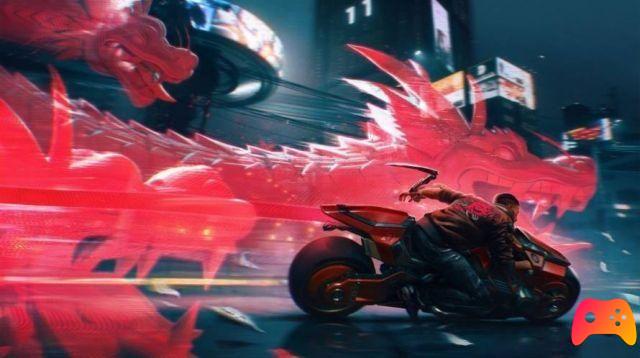 cyberpunk 2077 ended 2020 with a bang, but not in the sense that is normally attributed to fireworks: the losses on the stock market due to technical flop in console versions are jeopardizing the future of CD Projekt RED. In fact, despite the claims of the Polish software house on the immediate recovery of production costs, the echo of problematic versions Ps4 and Xbox One it is affecting consumer confidence and is starting to be seriously scary for the next financial year. In fact, last-gen console gaming has a myriad of problems, from random bugs and glitches to downright unplayable performance., so much so that Digital Foundry also went so far as to define certain gaps as irrecoverable.
As we now well know, this has prompted the management of CDPR to apologize to customers and to say to themselves available for any refunds, on which, however, a series of doubts still linger, considering that the company does not (yet) appear to have agreed with Sony e Microsoft products a precise refunding plan. For the moment, the impeccable Bloomberg takes care of photographing the situation from an economic point of view and with a detailed report provides some valuable information.
Will the future of Cyberpunk 2077 and CDPR depend on stock market losses?
Shares of CD Projekt have plummeted by a third over the past six days, so much so that even short sellers have started targeting the stock. Managers (and owners) now face a struggle to save the studio's reputation and prove that Cyberpunk 2077 will be playable even for owners of older generation consoles, which are much more popular than next-gen. In just a couple of days, the development studio known for its successful creations went from stars to rags. Restoring trust isn't impossible, but it will take a lot of time and effort, provided that users want to give a chance.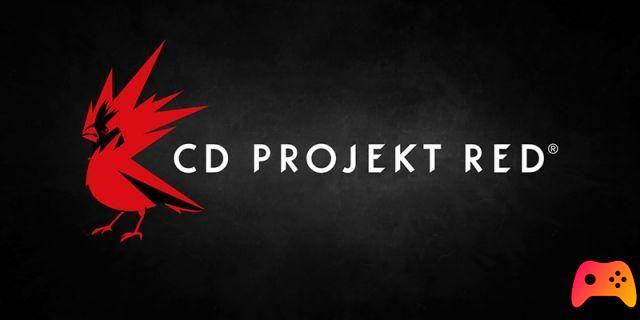 Analysts fluctuate on the assessment of future losses for the studio, which obviously relies heavily on Cyberpunk 2077. IThe pace of bug fixes and patch releases will therefore be crucial for revenue, but the average 12-month sales forecast has already dropped by several million copies. Does CD Projekt RED risk an irreversible crisis? We always talk with the data, which are hardly wrong in this field.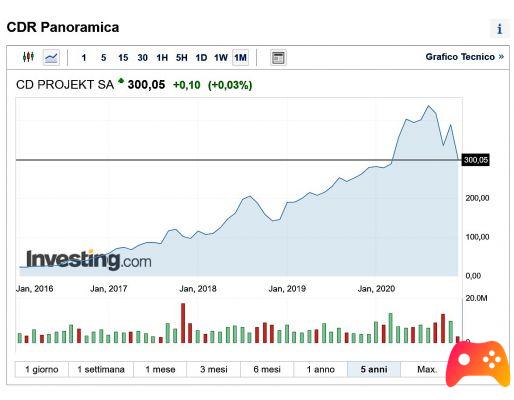 As can be seen from the graph, which needs little explanation in recent years the huge growth of the hype for Cyberpunk 2077 is matched by an equally impressive stock market gain for CDPR, so much so that the share owned by the founders is currently valued at around $ 3 billion. Not exactly on the pavement it would seem. On the one hand, this could reassure us, as a gamer. In fact, the development company retains all the potential to react and transform a half flop into a great success: as long as it really wants to do it without burdening its customers in any way.. The next few weeks will be crucial. Stay tuned!
NDR: we remind you that we are deepening the subject of reimbursements with our direct investigation, do not fail to give us your possible contribution of experience in this regard.
► Cyberpunk 2077 is an RPG-Adventure game developed by CD Projekt RED and published by Bandai Namco for PC, PlayStation 4, Xbox One, PlayStation 5, Xbox Series X and Google Stadia, the video game was released on 10/12/2020
Cyberpunk 2077 is a game to own at all costs: we decided to evaluate it with a 95%, if you are interested in learning more you can read the Cyberpunk 2077 review