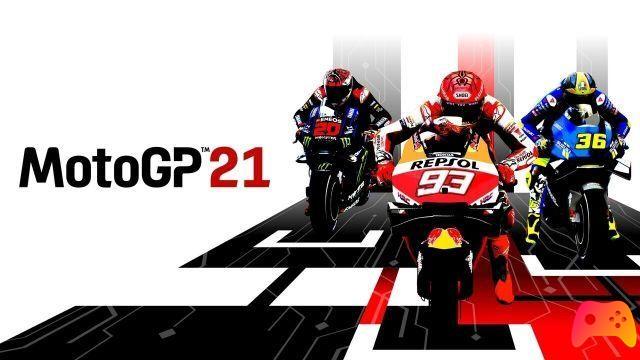 The definitive experience of the world championship is available to everyone.
Milestone and Dorna Sports SL are pleased to announce the release of MotoGP 21. The new chapter of the award-winning two-wheel racing simulation is ready to land on next-gen too. Thanks to the power of PlayStation 5, Xbox Series S and Xbox Series X, MotoGP 21 will offer the most realistic experience ever, thanks to several new features. Some of these are the long lap penalty, bike recovery and brake temperature. Gameplay improvements will improve the simulation, as well as the managerial career, this year with the Junior Team path.
The new gameplay features aim to create amazing simulations that players have never had the chance to experience. Bike Retrieval will allow you to no longer use rewinds, but to physically recover the bike after a fall, as in real races. Brake Temperature means that the player will have to constantly monitor the temperature of the brakes and with the Long Lap Penalty if you commit an irregularity you have to run along the longest point of the track.
Those who play on next-gen consoles will appreciate the dynamic resolution up to 4K at 60 FPS. The curated lighting and the improved quality convey the feeling of watching a real race. Loading times are now very short and for racing fans the multiplayer is now extended to 22 drivers. PlayStation 5 gamers will appreciate DualSense, including haptic feedback and adaptive triggers.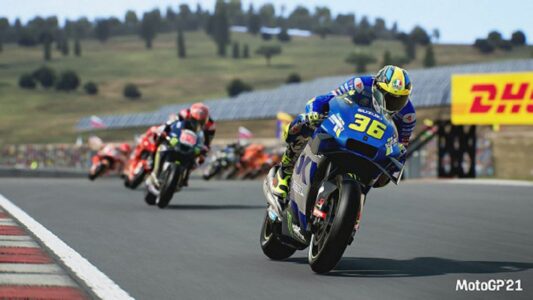 Finally, the managerial career has been revised with the addition of new strategic tools, the Junior Team path and the editor. Thanks to all this, customization remains one of the cornerstones of the game. For the first time, the title introduces a selection of creator stickers to make your livery unique.
► MotoGP 21 is a racing type game developed and published by Milestone for PC, PlayStation 4, Xbox One, Nintendo Switch, PlayStation 5 and Xbox Series X, the video game was released on 22/04/2021