The new video released by Blizzard focuses on the close combat class.
There are a few weeks left until the launch of Diablo II: Resurrected e Blizzard is stepping up its media campaign, this time it's the Barbarian's turn with a new dedicated trailer.
As we know, also thanks to the recent open beta days, Diablo 2 has been renewed while maintaining some cornerstones like the isometric view and the five historical classes, among them stands out the brute strength of the Barbarian who, in the new video, is shown through his combos, melee attacks and of course the Whirlwind:
The other key skills of the Barbarian are characterized by the "War Screams", able to damage and stun enemies, as well as allowing a temporary increase in their values. For the rest, the Barbarian makes physical and rapid attacks its main characteristics.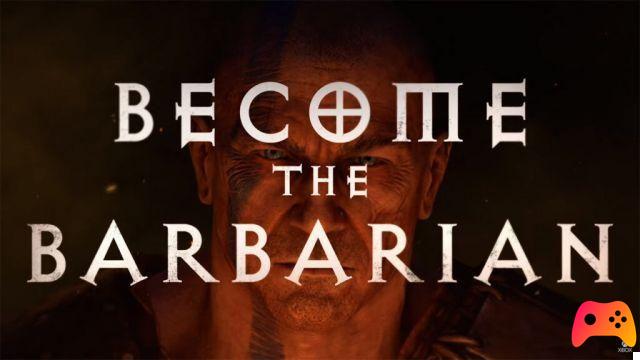 Blizzard will release Diablo II: Resurrected, allowing us to wield the weapons of the Barbarian and the other four playable classes, starting with 23 Settembre su PC tramite Battle.net, Xbox One, Xbox Series X/S, PlayStation 4, PlayStation 5 e Nintendo Switch.
Source
► Diablo II is a scrolling RPG-fighting game published by Blizzard Entertainment Sierra for PC and Mac, the video game was released on 29/06/2000 The version for PC came out on 30/06/2000