Let's find out the voices of the new characters
Square Enix has unveiled new details on Final Fantasy VII Remake Intergrade, the improved and enriched version for PlayStation 5 of his latest effort.
The team has revealed the official title of the new episode with Yuffie as the protagonist, that is FF7R Episode INTERmission, and has also revealed new information about the protagonist Yuffie Kisaragi and on the actors who lend the English voices to the new characters in this episode.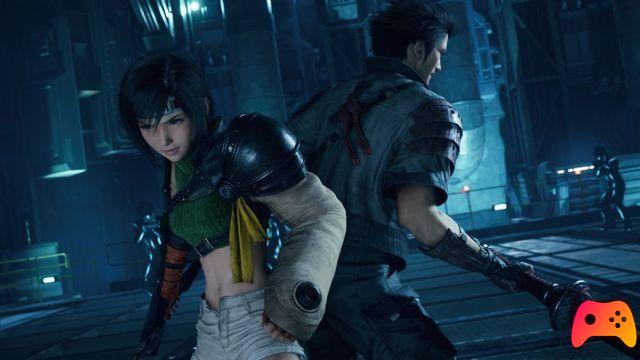 Players will be able to experience Yuffie's signature fighting style as they follow her on a mission in which she must steal the most powerful matter available from Shinra. With the support of the original nucleus of Avalanche, Yuffie, who specializes in both melee and ranged battles, will cross enemy lines to claim the ancient glory of her homeland and gain a vengeance she has long planned.
Yuffie has a unique style of play characteristic of the gods elite corps of the Wutai ninja which allows her to throw her huge shuriken at enemies. When she throws her shuriken, she can increase the range and damage of the weapon with long-range ninjutsu and also attribute various elements to it (such as fire, frost, thunder or wind) thanks to her ability "Elemental Ninjutsu".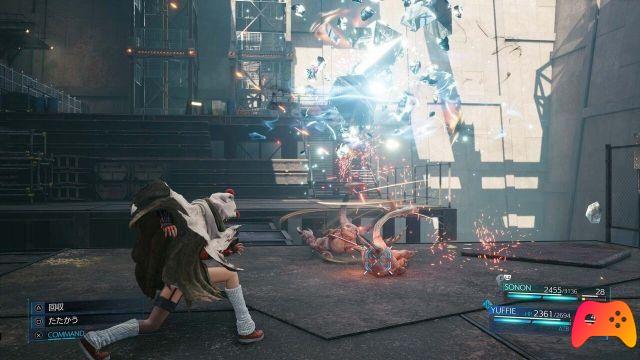 Another of Yuffie's abilities is "Dispersion", With which it unleashes an attack that is upgraded in proportion to the ATB consumption of other commands. His elemental affinity can vary due to "Elemental Ninjutsu", as does the ninjutsu for his throwing weapon.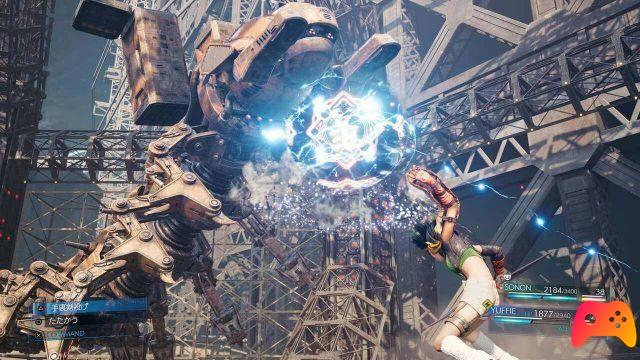 Yuffie can also use "Swirling", Or a vortex that attracts surrounding enemies and damages them. In FF7R EPISODE INTERmission, players will be able to enjoy Yuffie's specialized ninja combat system and a gameplay experience enriched with new combat and gameplay elements.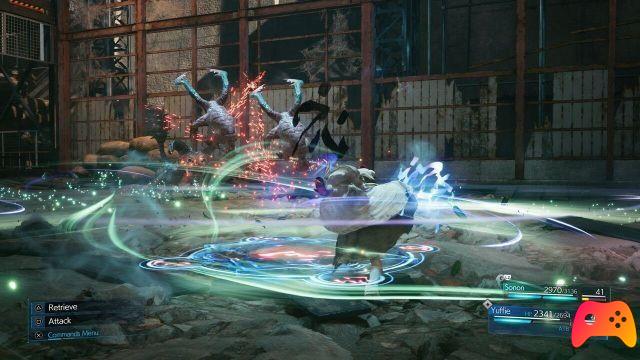 In addition to Yuffie and Sonon, other INTERmission characters were also featured, including Zhijie, a member of Wutai who acts as the referent between the new government of Wutai and the original core of the Avalanche, some members of the Avalanche (Nayo, Billy Bob and Polk), and White, the evil individual in charge of Shinra's secret underground research center, Deepground.
SQUARE ENIX also announced the actors lending English voices to these new characters from FF7R EPISODE INTERmission:
Suzie Yeung (voice of Yuffie Kisaragi)
Aleks Le (voice of Sonon Kusakabe)
Daman Mills (voice of Weiss)
Griffin Puatu (voice of Zhijie)
Ashley Boettcher (voice of Nayo)
David Goldstein (voice of Billy Bob)
Daniel Amerman (voice of Polk)
► Final Fantasy VII Remake is an Action-RPG type game developed and published by Square Enix for PlayStation 4, the video game was released on 10/04/2020
Final Fantasy VII Remake is a game to own at all costs: we decided to evaluate it with a 92%, if you are interested in learning more you can read the Final Fantasy VII Remake Review