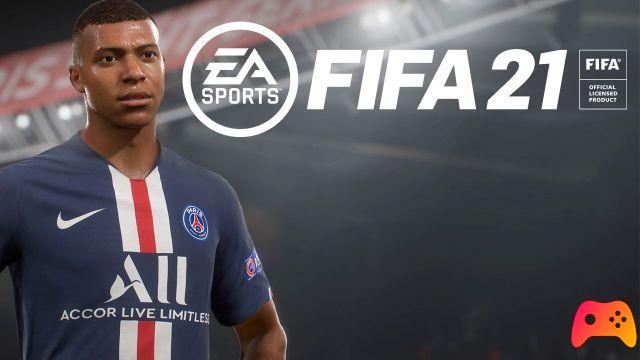 The new FIFA 21 Season XNUMX Storyline players have arrived. Let's find out which ones they are and which ones to choose.
The new season of FIFA 21 Ultimate Team has officially begun. Electronic Arts has launched, as scheduled, the new seasonal route last Friday, with many challenges and rewards for the most attentive players.
Meeting goals is not a challenge for everyone and reaching the seasonal maximum level may discourage most, but the rewards for the "brave" have the potential to be more than gluttonous. In particular, we refer to the now known Storyline players, those related to rewards of levels 15 and 30, exactly in the middle and at the end of the season.
Let's be honest, this fourth season does not offer unmissable players, except perhaps for De Sciglio - who can be very interesting due to nationality and club - but is still interesting. In fact, in the list, at least in the first round of rewards, players related to "minor" leagues and, consequently, less usable, but not totally useless.
We repeat: these are not names capable of making players' hair stand on end, but we still want to analyze them calmly together and try to suggest which ones to choose, perhaps based on your needs.
Level 15 rewards
Choice number 3: Luca Waldschmidt (Benfica, OV 85)
The least recommended choice of the first round of players of the fourth season of FIFA 21 falls on the young German talent of Benfica, Waldschmidt. The attacking midfielder with good feet, however, pays for a general woodiness in his movements that is all too evident, the daughter of a very imposing physique and a particular body type. Sure, the player has a nice 90 long shots and an excellent 89 shooting power, but then he appears less good in game than the card says.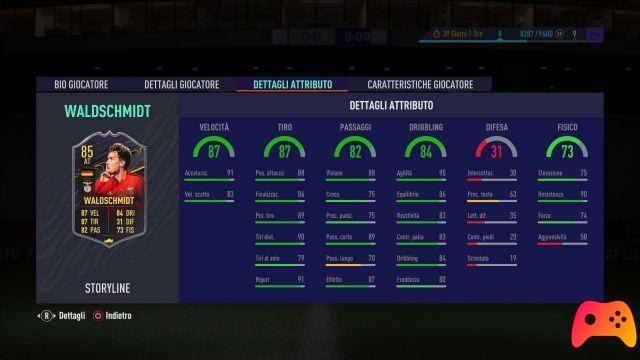 Choice number 2: Marcos Senesi (Feyenoord, OV 85)
The second option is that relating to the central defensive of the Feyenoord Marcos Senesi. The Argentine, twenty-three, is certainly a very valid defender by the standards of FIFA 21, numbers in hand, but that 76 under the heading "Sprint Speed" scares us a little'. Sure, with the current gameplay, having a big body on the pitch too, it can make a difference, but you have to pay close attention when you find yourself facing those particularly quick and slippery attackers. However, he is a very good defender and, considering the absence of players of that nationality, he could be for you!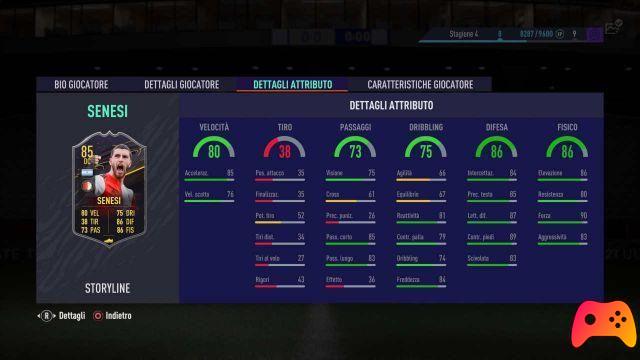 Choice number 1: Mousa Dembélé (Guangzhou, OV 85)
The cheapest pick of level 15 is, therefore, former Tottenham midfielder Mousa Dembélé, currently under the Chinese team of the Guangzhou R & F. Of course, for the championship it is difficult to hybridize, but being Belgian it certainly finds some good links. For the rest, the card is certainly very valid, thanks to a series of very balanced statistics that guarantee an excellent performance in game. Above these certainly stand out the skills in passing and dribbling, but also the defensive phase and the taxman defend themselves more than well. Of course, as a starter it is difficult to put him on the field, but he can become one of your favorite super sub.

Level 30 rewards
Choice number 3: Adnan Januzaj (Real Sociedad, OV 87)
The least greedy choice of the maximum level of the season pass is that relating to Adnan Januzaj, attacking winger from Real Socieded.
Let's be clear: on paper he is a player, also because he has some interesting statistics from the point of view of dribbling (90 ball control, 94 dribbling) and also has an excellent passage, but it lacks from the point of view of the physical and above all of the workrate (medium-low) which make it a very little automatic player. To be clear, to take advantage of its entries you have to use it a lot manually and you may not always have time to do the right thing at the right time.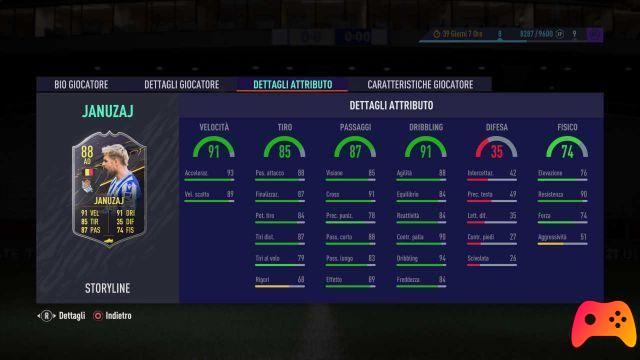 Choice number 2: Ryan Sessegnon (Hoffenheim, OV 87)
The second option of the second round of storyline players is the one it brings the name of Ryan Sessegnon. The English exterior of Hoffenheim boasts an incredibly solid card, from practically all points of view, and it could be an excellent match-breaker, especially starting from the bench. Of course, being English and playing in the German championship he is also very easily hybridized, but we don't feel like placing him in first place but not for his demerits. Sessegnon is in fact someone who knows both pushing and finalizing, but there are always many valid players in that role, a different matter than the one who occupies our very first position.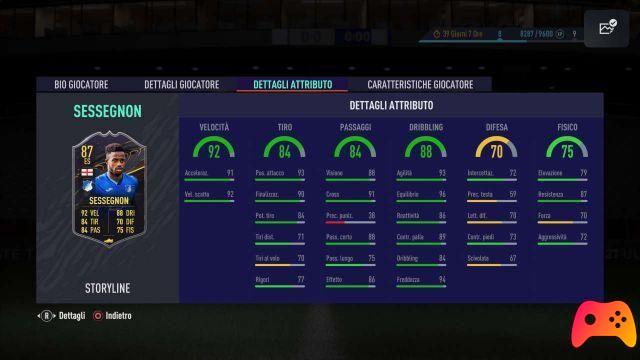 Choice 1: Mattia De Sciglio (Olympique Lyon, OV 88)
Could he not be number one? Obviously not. Our first choice, practically a duty, falls on Mattia De Sciglio, full-back of the Italian national team and theOlympique Lyon. Considering the absence of valid full-backs in FIFA 21, especially in Ligue 1 and Italians, the player practically immediately becomes an almost obligatory choice, without even considering the card, a card that is actually super valid. In the storyline version, in fact, the former Juventus is practically perfect from all points of view. Defense, physical, it will speed up but also the passage, in addition to a four-four in the skill item and weak foot, make it a practically essential element, clearly at least according to the statics. We, however, will unlock it without a doubt, also because we have Ligue 1 players (including His Majesty Neymar).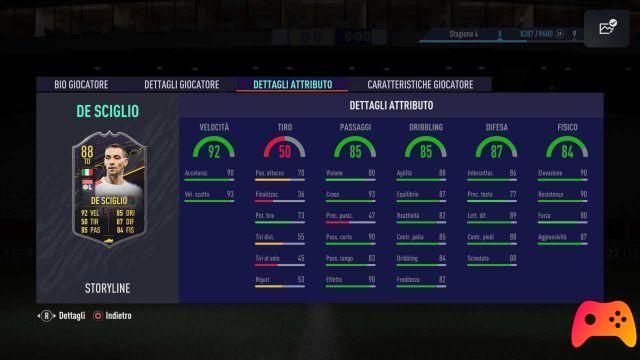 For this analysis of the Season 4 storyline di FIFA 21 that's really all. Let us know what you think and which players you will unlock in the comments, and… happy Ultimate Team everyone!
► FIFA 21 is a Sport-type game developed by Electronic Arts and published by EA Sports for Xbox One, PlayStation 5, Xbox Series X, PlayStation 4 and PC, the video game was released on 09/10/2020
Version for PlayStation 5 from 03/12/2020
Version for Xbox Series X from 03/12/2020
FIFA 21 is a beautiful game that cannot be missing from your collection: we have decided to evaluate it with a 80%, if you are interested in learning more you can read the FIFA 21 Review
The best guides on FIFA 21
FIFA 21: Icons cards available by role

FIFA 21: Recommended Teams - Premier League

FIFA 21: Recommended teams - Serie A

FIFA 21: Our predictions for TOTY
FIFA 21: Our predictions for the Future Stars
FIFA 21: Recommended Teams - Bundesliga
FIFA 21: Trophy list
FIFA 21: Face the Weekend League in the best possible way
FIFA 21 - TOTW 6: The predictions for the team of the week
FIFA 21: Season 5 Recommended Storylines
FIFA 21: The best Icons available in SBCs
FIFA 21: The POTM SBCs for the month of March
FIFA 21: Top 20 TOTS - Positions 11-1
FIFA 21: Here are the new Icons available in the SBCs