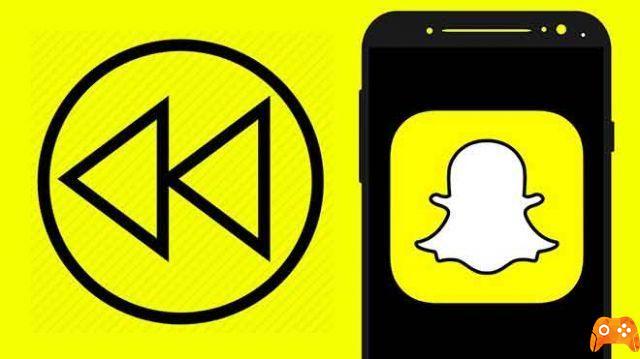 Do you know that it is possible to slow down videos on Snapchat? Snapchat users are always looking for ways to make their content more interesting. Fortunately, the app is constantly adding new features like "Speed ​​Modifiers" to help them do just that.
Now users can slow down their videos to make them more unique. Do you want to learn how to slow down videos on Snapchat? Don't worry, we've got you covered. In this article, we'll show you how to get the most out of this awesome new effect.
How to slow down videos on Snapchat
The "Speed ​​Modifiers" feature allows you to add slow motion effect to your video. It's really simple and you'll be able to slow down your videos in no time. Follow these steps:
First, you need to open Snapchat.
Next, you need to tap on the Gallery button below the shutter button. Here you will find Snaps recorded via Snapchat or videos recorded with the phone's camera.
Tap one of these to choose the video you want to upload to Snapchat.
Once the video is uploaded, tap the three-dot icon in the top right corner of the screen and find Edit Snap.
When the video is full screen, start swiping left to right to find the snail icon. This is the slow motion icon you will use.
Hit Send to share this new slowed video with your friends or on Snapchat.
You can also record the video directly from Snapchat itself. Only in this case, when you want to add slow motion to the video, start swiping from left to right until you find the snail icon. All other steps are the same.
If you wish, you can add more interesting elements to your slowed video before sending it. In the upper right corner, you will see many more options like adding text, a scribble pen, scissors to cut the video part, etc. Just play with everything and create a video you like.
| How to take a Snapchat survey
Un'app rallentatore video: Slow Motion Video FX
With Snapchat, your options for slowing down the video are quite limited. It's an excellent option because it's quick and simple to use, but you can't choose how slow you want your video to be. Also, you can't just slow down certain parts of the video.
Slow Motion Video FX is available for Android users. It is useful because it offers many options to slow down the videos. You can choose the speed of the entire video or slow down specific parts.
It's a little more complex than Snapchat, but with this guide, you won't have a problem using it. To do this, follow these steps:
Download the app from your app store and install it.
Once installed, launch the app. Click Start slow motion and tap Choose movie.
Once the video is open, you can choose the advanced option and the simple one to slow down the video. If you want to slow down the entire video, tap Simple. If you just want to slow down selected parts of the video, tap Advanced.
If you tap Simple, you can slow down the entire video by moving the speed slider. To add a slow motion effect to your video, choose the speed between 0,25 and 1,00.
If you tap Advanced, you will be able to customize the slow motion effect. First, you need to select the start and end points of the video. You can move them up and down to slow down or speed up the video. To slow down the video, move the points below the halfway line and choose a speed between 0,25 and 1,00.
Finally, when you're done adding slowdown effects, tap Save and start processing. Here you can add more effects, such as music or filter. The app works very smoothly, so it will process your video in no time. You can then share the video on Snapchat or just save it to the Gallery.
Slowing down of the video through Videoshop
Another great slow motion video app is Videoshop. It is available for iOS and Android users. The design is elegant and intuitive.
There are two options for slowing down the video. First of all, you can record the video directly from the app and then edit it. Alternatively, you can import the pre-recorded video from the gallery.
There are various options for editing video besides slowing it down, adding audio, cropping and adding text. For $ 3,99 / month you also get other options like the voiceover option or reverse video.
If you select the video from the gallery, you will have to scroll down the toolbar and find the running man icon. Click on it to change the speed of your video. It is quite simple. If you move the slider to the right, it will speed up your video. If you move it to the left, you will slow it down.
When you're done editing your video, click the green check button to save it. As with Snapchat, you can slow down the entire video here, not just parts of it. But it's useful if you want to play around with your videos a bit more and add other effects.
Now you are good at Slow-Mo
Next time you want to post a slow motion video on Snapchat and really impress your friends, just follow this guide. We've shown you how to slow down a video on Snapchat and suggested other apps that do the same thing. You don't need expensive professional software to do this, all of these apps are free.
Have you ever used the slow motion effect for your videos? Which app do you use? Tell us in the comments section below.
| The camera does not work in Snapchat: what to do
Further Reading:
How to Cameo on Snapchat
How to speed up or slow down videos on Android
How to share a YouTube video to Snapchat
How to see Snapchat stories without them knowing
How to disable HD on YouTube