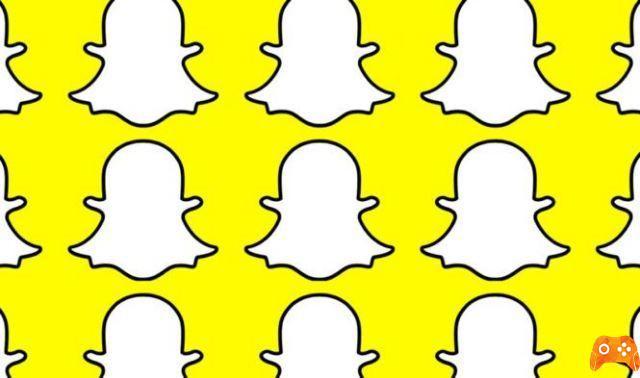 Are you a regular Snapchat user but can't connect to the application? Do you get an error message saying you can't log in and want to try again later? Here are two tips to fix this impossible connection problem.
Unable to connect to Snapchat. What to do?
Automatic resolution: often the problem stems from an error on Snapchat's servers. The problem is temporary and lasts no more than a few hours. In fact, it has happened to some users that the problem shows up in the morning and goes away in the middle of the day without doing anything. Be patient!
Changing the connection type: If the problem persists, your phone's Internet connection is probably not working properly. Go to the phone settings and then
if you are usually connected on 3G / 4G networks, select the wireless option on your phone
if you are connected via Wi-Fi, uncheck this option to enable 3G / 4G
This procedure can solve the problem. Often when the signal is not very strong the phone cannot connect to the servers, and this is the reason for the inability to connect to Snapchat.
Unable to connect to Snapchat. What to do? - Clear your phone cache
How To Fix Unfortunately Snapchat Has Stopped On Android
Your Android
Go to your phone settings and select the Applications tab. From there, select the "All" tab and search for the Snapchat app. Once found, tap on it to manage the application and then hit the "Clear cache" option.
Your iOS
To clear the cache in iOS systems, go to the phone menu and press the Settings button. Select Snapchat and hit Empty cache.
Unable to connect to Snapchat. What to do? - Reinstall the Snapchat application
This method is the safest of all but is not guaranteed to work.
Su Android, go to Settings then select the Applications tab (or Application Manager), select Snapchat and press Uninstall. Then go to Google Play, then search to reinstall Snapchat. Once downloaded and installed, launch it. If the message still appears, skip the next paragraph.
Your iOS, tap the app you want to delete. As soon as the icon shakes you will see a red cross appear at the top right of the icon, press on it and select Delete from the menu that will appear. Once Snapchat is uninstalled, go to Appstore, launch Snapchat search and download it. See the last tip if the problem is not solved.
If the problem persists permanently, contact Snapchat support here (attention, support is in English) and follow their instructions. Maybe the error comes from their servers and in this case you can't do anything, just wait for the servers to reset.
How to see Snapchat stories without them knowing
Further Reading:
How to see Snapchat stories without them knowing
How to share a YouTube video to Snapchat
How to Cameo on Snapchat
How to know if someone has deleted your Snapchat conversation
How to change Snapchat username