The exclusive wait for Nintendo Switch, released simultaneously with the launch of the Nintendo Switch OLED, Metroid Dread is finally available and again sees Samus Aran protagonist in an alien planet where he will have to survive using the many unlockable upgrades, as per tradition, including the Hook Radius. In this guide for the MercurySteam title we discover, once we obtain the Hook Radius, where we can go through the use of this upgrade necessary for the continuation of the story.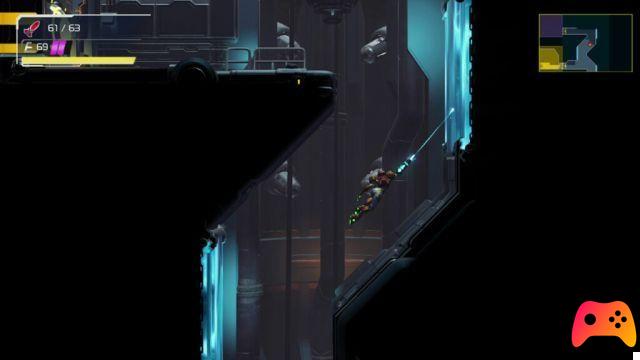 As usual for the Metroid series, in Metroid Dread we're going to explore a new planet, with various areas that will initially be inaccessible. Specifically, immediately after recovering this important upgrade (you can consult our guide to know how) we will be able to reach Dairon, a new portion of the map that will then allow us to reach Ferenia.
The path is very simple, from the room where you can retrieve the Hook Radius it will be enough to retrace your steps up to the corridor that leads to one of the rescue stations by Metroid Dread at this point instead of continuing on the left we will be able to go up, taking advantage of the new skills obtained, and then continue in the only passage on the left: here we will find the elevator to the new area of ​​Dairon.
At this point it will be possible to explore the two new areas of Dairon and subsequently Ferenia to discover the many secrets that Metroid Dread hides.
► Metroid Dread is a Metroidvania-Platform type game developed by MercurySteam and published by Nintendo for Nintendo Switch, the video game was released on 08/10/2021
Metroid Dread is a beautiful game that cannot be missing from your collection: we have decided to evaluate it with a 88%, if you are interested in learning more you can read the Metroid Dread Review by Matteo Cadeddu.