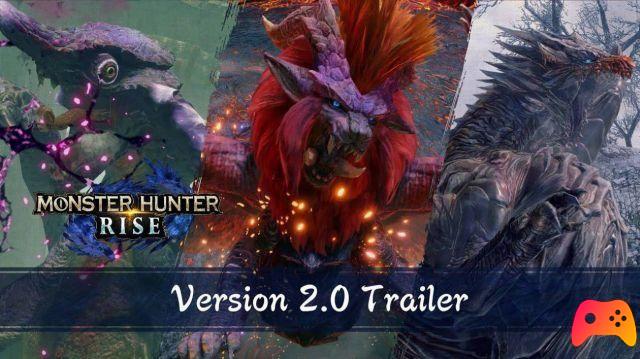 Capcom strikes again by revealing the details of the new Monster Hunter Rise update.
Today was the first live Monster Hunter event since the release of Rise at the end of March. The main focus of the live was to be providing new details on Apex Rathalos and Chameleos, ma fans of the saga were able to be further surprised.
During the conference, the contents added to Monster Hunter Rise with the update to version 2.0 were revealed, among them the return of two famous elder dragons immediately stands out: the Teostra and the Kushala Daora, both introduced in Monster Hunter 2.
In the spotlight also theannouncement of a new Apex variant: that of Diablos, famous iconic horned monster since the brand's first title. Capcom therefore takes the opportunity to clarify that the Apex variants of Rathalos and Diablos they will be tackled through the normal missions of the game, exactly like those already present in-game.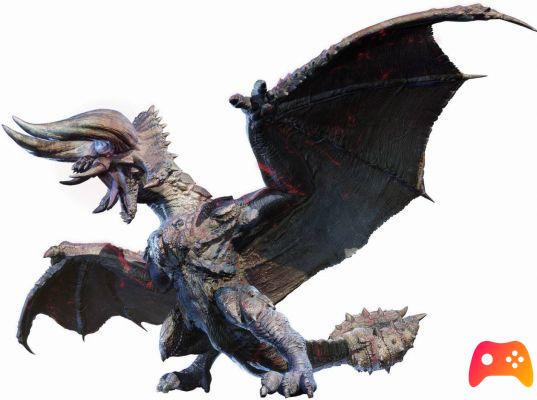 The inclusion of new monsters and quests however, it is not the only content of the update. Monster Hunter Rise will in fact have a highest cap for hunter rank and armor of Palico and Palamute, the companions available in the game. Add to this also new skills and weapons, as well as nnew decorations for existing armor.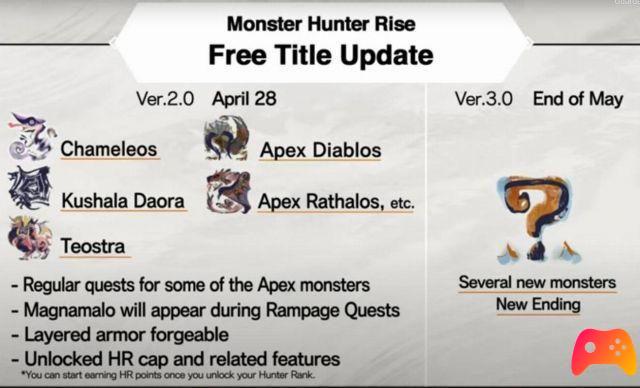 The update will be available starting tomorrow, however, the Osaka house wanted to draw the attention of the players to the next one as well. at the end of the launch trailer for version 2.0, in fact, we are reminded of the details already known about the content of 3.0: will be introduced several new monsters and, above all, a new ending for the game same.
► Monster Hunter Rise is an RPG type game developed and published by Capcom for the Nintendo Switch, the video game was released on 26/03/2021
Monster Hunter Rise is a game to own at all costs: we decided to evaluate it with a 92%, if you are interested in learning more you can read the Monster Hunter Rise Review