You can try Monster Hunter Stories 2 before the demo is released.
Monster Hunter Stories 2: Wings of Ruin will arrive on the 9th of July on the Nintendo Switch, but from today it is possible to try the game through the demo made available by Capcom on the Nintendo eShop. It works not unlike January's Monster Hunter Rise demo, with the ability to transfer progress to the full game as soon as it arrives.
The demo weighs about 2.8 GB and allows you to sample start the game, customize the character, recruit some monsters and level up to level 11. The trial version of Monster Hunter Stories 2, however, does not allow you to try multiplayer modes.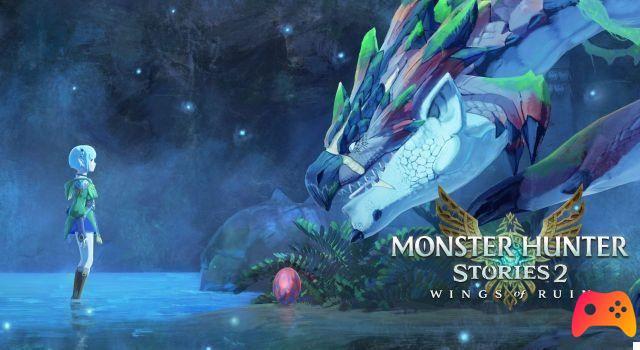 If you have any save data for the trial version, you will also receive a talisman of bonding in Monster Hunter Rise. This talisman can be used to activate the Master Knight and Wide Area abilities.
Il July 2 will be the final presentation of the game which will show the launch trailer, co-op gameplay and information about the free updates. The first of these already has a date, July 15, which will see the introduction of Monster Hunter Rise's Palamute as a companion.
The game has been in development for three years and unlike the main series, Monster Hunter Stories 2: Wings of Ruin puts more emphasis on the narrative: monsters must be tamed rather than hunted, as the protagonist rider can befriend creatures. Here is our preview of the title post E3 2021.