The DLC is called Mr. X Nightmare.
Publisher DotEmu and co-developers Lizardcube and Guard Crush Games have announced the release of the highly anticipated Street of Rage 4 DLC. The downloadable content is called Mr. X Nightmare. The DLC is out for PlayStation 4, Nintendo Switch, Xbox One and PC. In addition to the new content, the game has received a substantial free update. Those who play the title on Nintendo will first have to launch the game to find the DLC option.
The DLC sees the addition of new features for Street of Rage 4:
New playable characters: introduction of the powerful officer Estel Aguirre, along with the return of Max Thunder and Shiva
Survival Mode: an inventive challenge with a high replay value. In this mode the fighters will take down endless waves of enemies and earn perks to resist as much as possible
New moves- Dealing with the constant onslaught of Survival Mode permanently unlocks new moves for use in any other game mode
New weapons: Progress will unlock devastating new weapons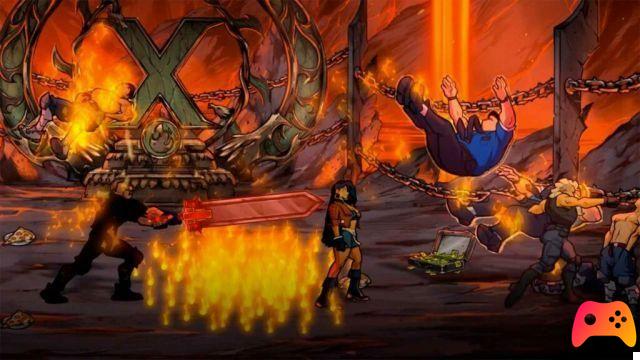 In addition to everything that has been released with the DLC there is also a separate free update that also adds a training system, color palette options, the New Mana + mode.. All seasoned with a series of improvements and balance changes made thanks to community feedback.
► Streets of Rage 4 is a scrolling fighting game published by DotEmu for PC, PlayStation 4, Xbox One and Nintendo Switch,
Streets of Rage 4 is a nice game that we recommend: we decided to rate it with a 75%, if you are interested in learning more you can read the Review of Streets of Rage 4