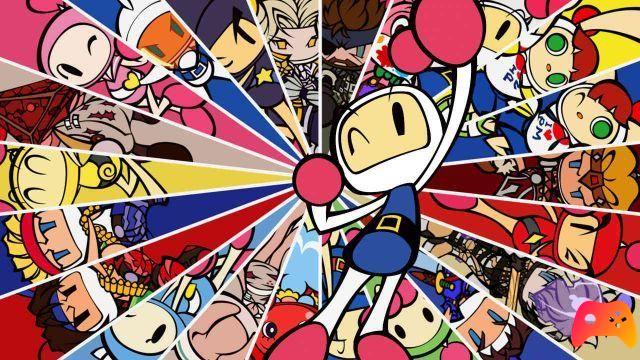 All the trophies obtainable in the Konami title.
Super Bomberman R Online is the perfect title for all those who were waiting for a return in style of the legendary bomber originated from the fantastic minds of Hudson Soft. With its battle royale mode, designed to be enjoyed by up to 64 players at the same time, the work published by Konami has finally landed on Google Stadia, Nintendo Switch, PC, PlayStation 4 and Xbox One with all its explosive load.
The PS4 version, as usual, will allow you to add some precious trophies to your palmares, except for the platinum one, not available for this release.
So here you are all Super Bomberman R Online Trophies.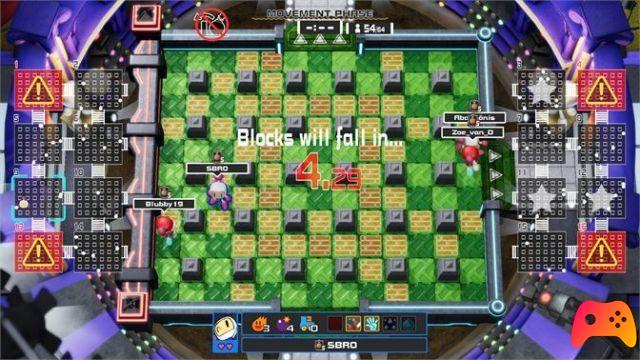 BRONZE TROPHIES
Pie 'fast - Maximize movement speed.
Full of bombs - Maximize the number of transportable bombs.
Absolute power - Maximize your firepower.
Conqueror - Conquer a zone in a 64 Battle.
Merciless block - You lose a life due to a blockage.
Suicidal impulses - You lose a life to your own bomb.
Look, mom, no objects - Win without taking even an item.
SILVER TROPHIES
The Eight Brothers - Win a battle using all Eight Bomberman Brothers.
The most faithful friend - Win a game while riding Louie.
GOLD TROPHIES
A real bomb - Get first place in a 64 Battle.
And with this last gold trophy the review on all the Super Bomberman R Online trophies closes!