Bandai Namco reveals new information on the upcoming Tales
Bandai Namco has released a new developer diary for Tales of Arise, where it goes into depth the battle system in addition to the characters. To talk about it is the producer Yusuke Tomizawa, together with the director Hirokazu Kagawa and the art director Minoru Iwamoto.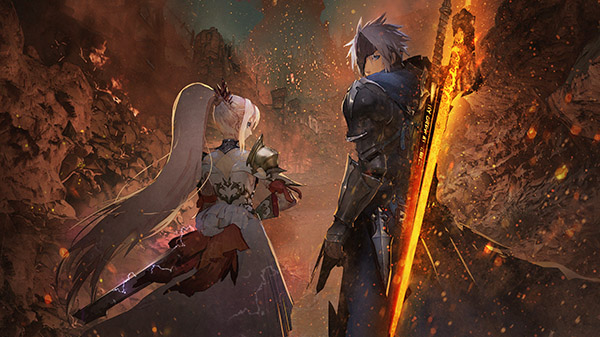 As remembered by Kagawa, the Tales have always inherited something from past exponents, regarding battle systems with the tendency to become more and more complex. In Tales of Arise, the goal of the developers was to create an action RPG dedicated to all types of players, consequently the battle system has been revisited and balanced. The "Counter Edge", a useful mechanism for counterattacks, has been added, in addition to the "Boost Attack" and the "Boost Strike". Everything has been inserted to take full advantage the events and the rhythm of the battles in order to perform more satisfying combos with great finishing moves, all aimed at emphasizing the specialties of the characters, rewarding the player's reflexes. Iwamoto then stepped in to talk about the characters' facial animations and body movements, which appear to be much more precise than in the past as high-quality motion capture was used. The movements of the eyebrows have also been taken care of, to guarantee the characters maximum expressiveness. The character of the characters will also be leaked during the fights: each character will have movements "close" to his way of being, thus becoming unique.
Recall that Tales of Arise will be released for PlayStation 5, Xbox Series X / S, PlayStation 4, Xbox One, and PC on September 10th all over the world.
► Tales of Arise is an Adventure-RPG-type game developed and published by Bandai Namco for PC, PlayStation 4 and Xbox One, the video game was released on 31/12/2020