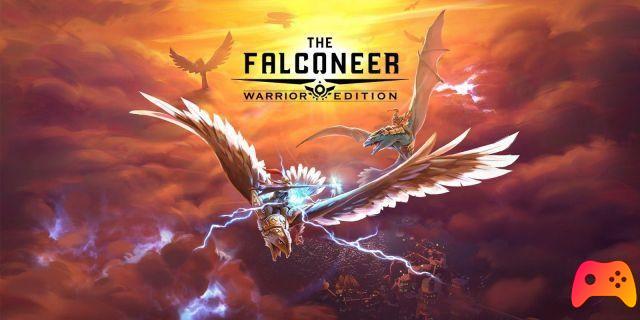 The Falconeer is enriched with DLC and release platforms, including PS4, PS5 and Nintendo Switch.
We wrote in our review of The Falconeer that the game "somehow we will remember for years". From 5 August also PlayStation 4, PlayStation 5 and Nintendo Switch users they will know what it's like to fly on the back of a hawk as it will be available The Falconeer: Warrior Edition.
Previously released on Xbox and PC, the game is the result of the efforts of a single developer, Tomas Sala, and allows you to sail "the skies aboard this majestic warbird, explore a vast and wonderful ocean world" and "face epic aerial battles", reads the game description.
They take on the role of a falconer, a warrior of the skies committed to flying through a world torn apart by generations of battles. In the various campaigns you will have the opportunity to experience the world from different perspectives and sides, while facing a journey towards the discovery and solution of the mystery of the Ursee, its people and its history.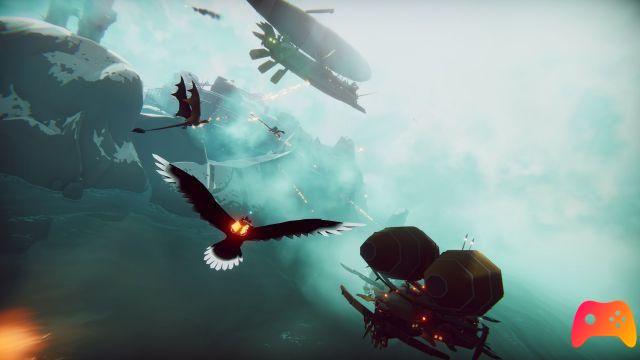 Between main and secondary missions, The Falconeer: Warrior Edition will be fleshed out with The Hunter DLC, which adds a new player class, an Ormir dragon to fly, and a set of piloted rockets for the pyrotechnic cylinder, plus the new Edge of the World DLC, which includes 3 side missions and a new boss.
The game was received lukewarmly by critics, but no one could question its originality. The Warrior Edition appears to be an opportunity to give the Falconer a second chance on PlayStation and Switch.
► The Falconeer is a Shooter-indie type game developed by Tomas Sala and published by Wired Productions for PC, Xbox One and Xbox Series X, the video game was released on 10/11/2020
The Falconeer is a nice game that we recommend: we decided to evaluate it with a 62%, if you are interested in learning more you can read The Falconeer Review