Tribes of Midgard trophy list revealed.
Tribes of Midgard leads players to resist the invasion of giants during Ragnarök. In a world full of dark creatures, hidden gods and many materials to discover, as a Viking who lives in the village where the Seed of Yggdrasil is kept, the last bastion that protects the gods from other realms, explore the wilds to craft new weapons and prepare to defend your village's sacred center from the dark shadows of Hellheim.
The Tribes of Midgard trophy list is divided into 12 bronze, 8 silver, 6 gold cups and the inevitable platinum trophy. Let's find out the trophy list together.
BRONZE TROPHIES

Rain of Souls
Spend 10.000 Anime on Midgard
Resident in distress
Revive a villager
Friend in trouble
Revive an allied player
New Viking
Reach Season Level 2
New Hersir
Reach Season Level 5
New Jarl
Reach Season Level 10
New Konungr
Reach Season Level 25
A Viking comes to life
Complete the Tutorial
Common Creator
Create a Common object in any mode
Uncommon Creator
Craft an Uncommon item in any mode
Rare Creator
Craft a Rare item in any mode
Epic Creator
Craft an Epic item in any mode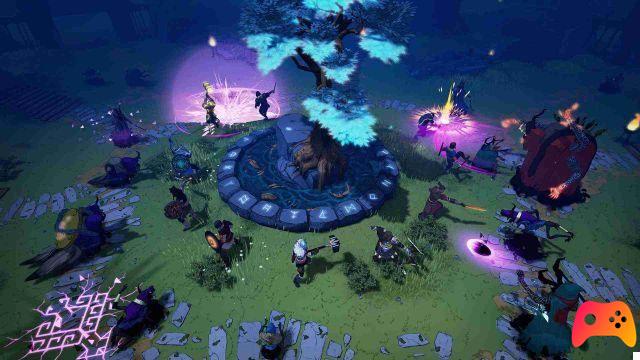 SILVER TROPHIES

Roar of Souls
Spend 100.000 Anime on Midgard
New Einherjar
Reach the previous season level
Tornatene in Jötunheim
Deliver the final blow to an Ice Jötunn in any mode
Tornatene a Múspelheim
Deliver the final blow to a Fire Jötunn in any mode
Go back to Asgarð
Deliver the final blow to a Thunder Jötunn in any mode
Tornatene a Niflheim
Deliver the final blow to a Dark Jötunn in any mode
Legendary Creator
Craft a Legendary item in any mode
Paw to Paw
Play a game with a familiar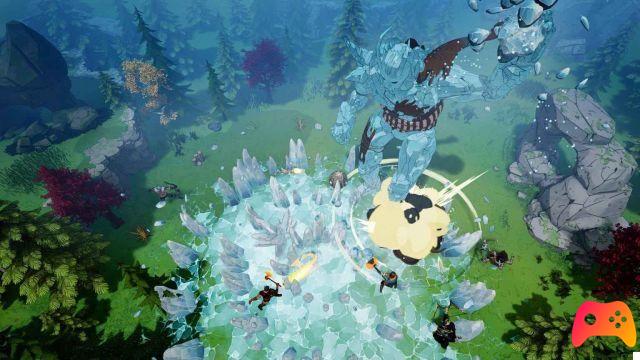 GOLD TROPHIES

Storm of Souls
Spend 1.000.000 Anime on Midgard
Ragnarök
Complete a Saga Mission in Saga Mode
One-hundred of these days
Reach Day 100 in Survival Mode
Come Svaðilfari
Control 100 Buildings in any mode
Valhalla can wait
Deliver the final blow to defeat a Boss Saga in Saga Mode
Son of the Dragon
Own 10.000 Souls or more in Saga Mode
PLATINUM TROPHIES

Definitive Saga
Unlock all Trophies
Tribes of midgard is a co-op action game with survival elements available on Steam and PlayStation.
► Tribes of Midgard is an Action-RPG type game published by Gearbox Software for PC, PlayStation 5 and PlayStation 4, the video game was released on 27/07/2021