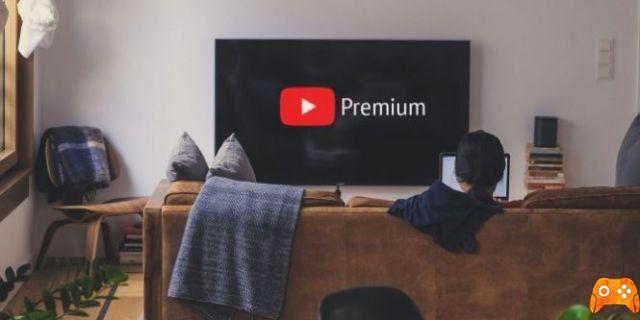 YouTube Premium, formerly known as YouTube Red, is the platform's subscription service that allows you to enjoy ad-free videos and offers you other benefits, features and exclusive content. We tell you how it works.
In May of 2018, YouTube decided to renew their subscription service, which it switched from YouTube Red a YouTube Premium. A month later, the service landed in Spain, so you can subscribe and benefit from its features and benefits ever since.
Now you are wondering what is YouTube Premium, is a subscription service with which you can enjoy the YouTube experience in a more exclusive way. You are probably wondering why you should pay for something that is free. True, but YouTube Premium puts at your disposal some extras that other users of the regular YouTube service are not able to enjoy.
Do you think it's not worth it? Let's review some of the new features included in the YouTube subscription service and at the end of the reading you will be able to decide if it is worth it or not, here is at your disposal all information on YouTube Premium.
YouTube ad-free
YouTube's subscription service has been in the US since late October 2015 and is more than just a name change under the guise of charging users. On the contrary, it is a new concept, a new form of displaying content on YouTube, in which advertising has no place.
One of the main drawbacks of the free version of YouTube is that you have to see the ads, before each video. This, multiplied by the amount of videos you can watch in a day, can mean a considerable waste of time.
How to Download YouTube Videos to iPhone and iPad
Part of the benefits obtained from this system are used to maintain the platform itself, but also to pay the authors of the videos. With YouTube Premium, this cost falls directly to the user, taking advertisers out of the equation, because you will start seeing the video content from the first second regardless of the playback platform you use.
Quality content
A subscription implies a responsibility for both parties, since the payment of a fee to view the contents implies that the authors must offer the best of themselves to capture a more select audience, while, on the part of the user, the not use spam accounts and annoying comments.
How to download YouTube music without programs
There is ample evidence that subscription systems act as a natural filter for this type of "troll" user, encouraging content creators to increase the quality of their videos and creating more ambitious projects, including feature films, as is already the case. in other video streaming platforms such as Hulu or Netflix.
Better and more exclusive content
In addition to the content that all users have free access to, the YouTube Premium subscribers can enjoy exclusive content. They are known as YouTube Originals, serie e film originali di YouTube with the participation of famous content creators and famous actors.
If you're curious about which original content is only accessible to YouTube Premium subscribers, check out the official channel.
How to install the YouTube TV app on Amazon Fire TV Stick
Much more than videos
One of the most common uses of the free version of YouTube is to use it to listen to music, with the constant interruption of advertisers, of course.
To forget about this limitation, the YouTube Premium Membership includes access to YouTube Music Premium, YouTube's music streaming service. Thanks to this, you have all the music of the platform at your fingertips without interruption, both on your mobile and on your computer.
YouTube everywhere
To all the features of YouTube Premium that we have already mentioned you will have to add a very important element for those users who use it intensively YouTube on your smartphone or tablet, as with YouTube Premium you can add new ways to enjoy your videos from anywhere.
Your subscription allows you to use YouTube without connecting to the app on your devicethus avoiding the need to be permanently connected to the Internet to watch videos or listen to music.
In addition to this feature, YouTube Premium also allows the playing YouTube content in the background, which is extremely useful when using YouTube to listen to music while playing or browsing on the same device.
How to play YouTube videos with the screen off
YouTube Premium price
YouTube Music has two subscription plans. Are the following:
Individual subscription: it is for a single person and is priced at 11,99 euros per month. If you want to try its advantages, you can request a free trial month at this link.
Family pass: valid for up to six family members over 13 living in the same home. Its price is 17,99 euros and you can also try a month for free here.
Now that you know all the info on YouTune Premium, do you think it's worth paying the membership fee to enjoy unlimited, ad-free videos and music? If you liked the article please share it on Facebook.
Further Reading:
How to connect YouTube to Waze
How to download the YouTube app on Roku
How to watch YouTube videos without internet connection on your mobile
How to disable HD on YouTube
How to delete your videos from YouTube