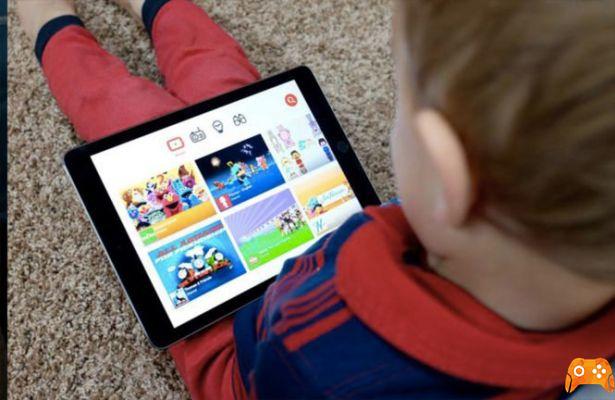 How to make Youtube safe for children? Block unwanted YouTube videos on Android: so the children are safe! Here's how you can block unwanted YouTube videos and make the app safer for kids and teens.
Why install parental controls on the child's phone
Keeping children safe on the Internet is very important. Precisely for this reason, lately we hear more and more often about parental control apps. These help parents to block or monitor adult content and keep them away from our kids.
Most blocking methods are usually unable to block site-specific content. For example, on YouTube, the most popular video site for children, you can also find adult content.
Completely blocking the application makes no sense as it means losing important or funny videos.
Then, how to protect children on youtube? The answer is to use restricted mode. Restricted Mode is not a foolproof method but it is a good way to filter out the YouTube content you don't want your kids to see and make Youtube safe for children.
La Restricted mode of YouTube it works at the browser / device level, therefore, you must enable it for each browser you use. We see how to activate the YouTube child filter.
5 best Android apps to protect your kids
How to activate YouTube parental controls
Step 1: All you have to do is enter to your YouTube account and click icon Account information in the right corner.
Step 2: Go ahead and click on Restricted Mode and turn on theswitch.
Step 3: If you click Yes, the YouTube page will load with in Security mode active.
Here is YouTube's security mode:
Hide inappropriate videos
Returns no results for adult search terms
Hide comments by default
Inappropriate words in comments are hidden using asterisks
How to set up parental controls on Android: protect your family
Configura l'app YouTube Kids
However, if you don't trust the aforementioned native extensions or methods, you can always download the YouTube Kids app from the Google Play Store. It features a wide range of wacky and fun videos, along with some educational and music videos, depending on the age of the child.
To avoid any problems with the application you can bloccare i video su YouTube Kids.
Step 1: Touch thethree dots icon next to any video, which you deem unsuitable and select Block video.
Step 2: To block any unwanted channels, tap the channel and once inside tap the three-dot menu at the top. Select Block Channel And that's it.
How to block inappropriate websites on your Android phone
Further Reading:
The best tablets for children
Baby Shark could surpass Despacito as the most viewed video on YouTube
How to enable kids mode in Microsoft Edge
How to disable HD on YouTube
How to stream your Google Stadia gameplay to YouTube