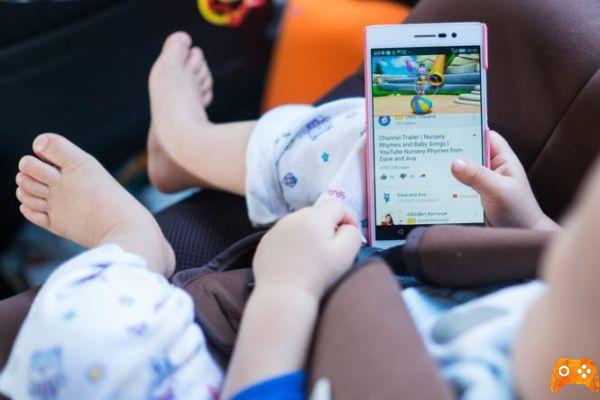 How configurare YouTube Kids. Without a doubt, Youtube has become a real television for many children. Faced with this, they end up being vulnerable to dangerous content. Thinking about it, Google decided to launch Youtube Kids. Google has thought that using this application, children only see content dedicated to them without the risk of seeing something inappropriate.
Come configurare YouTube Kids
Correctly configured, YouTube Kids allows parents or guardians to limit the time the child can use the app. At the end of the allotted time, the application closes automatically, and even if the child tries to open it again, he will be asked for a password. Find how configurare YouTube Kids reading below.
First, download the app from the Play Store, then open it;
Upon opening, enter your year of birth. Then enter your Google account and create a profile with the child's name;
When you get to the 'enable or disable search' tab, some attention is needed. Within the application, you can choose whether to allow the child to search for other content or not. When you leave the option disabled, the video suggestions from the application will continue to be displayed;
By following these steps, your child can already use the app without any problems and you no longer have to worry about seeing inappropriate content.
Note that you can add other profiles in the same application. When you log into the profile, the homepage will open, and a plethora of kid-friendly videos will appear. Also, at the top there are some tabs where you can access music videos, series, cartoons and instructional videos.
How do you control your kids when they want to see YouTube videos?
Further Reading:
YouTube will return to Amazon Fire TV and Amazon Prime Video to Chromecast
How to disable HD on YouTube
How to delete your videos from YouTube
How to connect YouTube to Waze
How to download the YouTube app on Roku