New small innovations for the two titles whose launch has been postponed
Since the postponement by WB Games Montreal regarding Gotham Knights there has been very little news on the title. The same happened for the new DC-themed Rocksteady title, Suicide Squad: Kill the Justice League, also with the launch moved to 2022 and whose current state of work is still a mystery. However, it seems that sia Gotham Knights che Suicide Squad they will have their space to DC Fandome.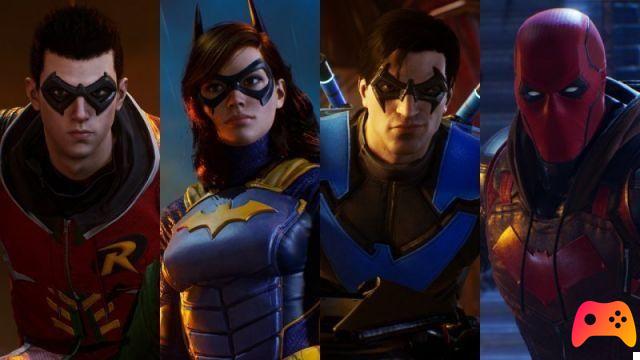 For both titles there will be new trailers, which will be revealed during the event, which will go live on October 16. In addition to this, in the official poster of the event it appears that there is also a new look for the Batgirl version of Gotham Knights. A new Harley Quinn promo art from Suicide Squad has also been released: Kill the Justice League. Both titles are currently in development for Xbox One, Xbox Series X / S, PlayStation 4, PlayStation 5, and PC. While Gotham Knights will focus on Batman's death and the rise of the Bat-Family to protect the city, Suicide Squad: Kill the Justice League will see Harley, Deadshot and other criminals face off against Brainiac. We leave you to the posters released lately.
Full poster pic.twitter.com/UKj1A6dkan
— Gotham Knights Updates (@PlayGKnights) August 31, 2021
► Gotham Knights is an RPG-type scrolling-adventure game developed and published by Warner Bros. Interactive Entertainment for PC, PlayStation 4, Xbox One, PlayStation 5 and Xbox Series X, will be released in 2021